Storm Ellen: Met Office issues yellow weather warnings as heavy rain and gusts of up to 60mph to hit Scotland
Storm Ellen contains the remnants of Tropical Storm Kyle - which hit earlier in the week - and will progress through parts of Scotland
The Met Office has issued yellow weather warnings for parts of the UK, including Scotland, as strongs winds of up to 60mph are expected as Storm Ellen continues to move across the country.
The adverse weather contains the remnants of Tropical Storm Kyle - which hit earlier in the week - with powerful gusts affecting several parts of the country earlier this week.
The Met Office has now warned of another low pressure system that could cause disruption to travel and power supplies.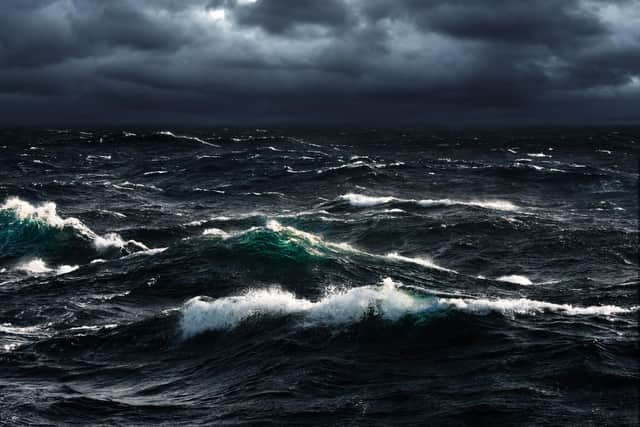 What Met Office weather warnings are in place?
A yellow weather warning has been issed for parts of England, Wales and southern Scotland during Friday (21 August), including Dumfries and Galloway, East Lothian, Edinburgh, Midlothian Council, Scottish Borders and West Lothian.
Strong southwesterly winds are expected to develop across these parts throughout the day, with winds of up to 50mph expected fairly widely inland.
Coastal areas and hilly parts could experience gusts of up to 60mph, but winds should gradually ease during the late afternoon and evening.
The warning is in place until 6pm on Friday 21 August.
The Met Office warned the strong winds are expected to lead to some travel disruption and temporary power disruption, stating people should expect:
- Some delays to road, rail, air and ferry transport
- Some bus and train services likely affected, with some journeys taking longer
- Delays for high sided vehicles on exposed routes
- Some short term loss of power and other services
- Coastal communities, routes and sea fronts likely affected by spray and/or large waves
- Some damage to trees with debris on roads
How do I stay safe in a storm?
Gales are reportedly the most common cause of damage and disruption in the UK, with the average cost of damage each year at least £300 million according to the Met Office.
There are steps that you can take to ensure your safety during a storm.
Before the storm you should secure loose objects such as ladders, garden furniture or anything that could be blown into the likes of windows and other glazing.
You should also close and securely fasten any doors and windows.
Park vehicles in a garage, as this is where they will be safe from damage, or if you don't have a garage, keep your vehicle clear of buildings, walls and fences.
During a storm, try to stay indoors as much as possible.
After a storm, be careful not to touch any electrical or telephone cables that have blown down, and do not walk too close to walls, buildings or trees as they could have been weakened during the storm.
You should also make sure to check on any vulnerable neighbours or relatives to make sure that they're safe and their belongings haven't been damaged.