Storm Babet: Rare red weather warning issued for Scotland over 'risk to life' as Humza Yousaf warns against travel
A red weather warning has been issued for parts of Scotland and will extend from 6pm on Thursday to noon on Friday
A rare red weather warning stating there is a "risk to life" has been issued for parts of Scotland as Humza Yousaf warned against all, but essential travel as Storm Babet is poised to batter the country on Thursday.
The UK is bracing for heavy wind and rain from the storm, which was hitting Ireland on Wednesday night after sweeping in from the Atlantic.
The Met Office has issued an amber weather warning for parts of eastern Scotland on Thursday, while yellow warnings for rain cover eastern England and the rest of Scotland on Friday.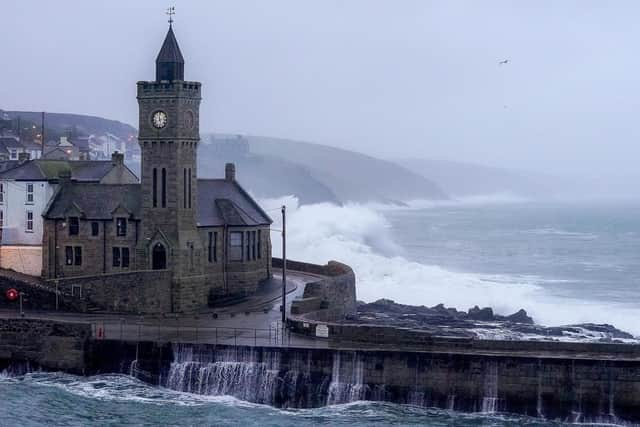 The red warning states there is "danger to life from fast flowing or deep floodwater" in Aberdeenshire and Angus, with extensive flooding and road closures also expected.
This is the first red warning for rain issued in the UK since Storm Dennis in February 2020. There could also be power cuts and some areas could be cut off for days.
Storm Babet, a complex area of low pressure that developed to the west of the Iberian Peninsula, was named by the Met Office on Monday morning. The second named storm of the season will last until Saturday, the forecaster said, and is expected to cause flooding, power cuts and travel disruption.
Yellow severe weather warnings have been issued across the week from Thursday until Saturday for a vast swathe of the UK, covering already-saturated parts of Scotland, Northern Ireland, and northern and eastern England.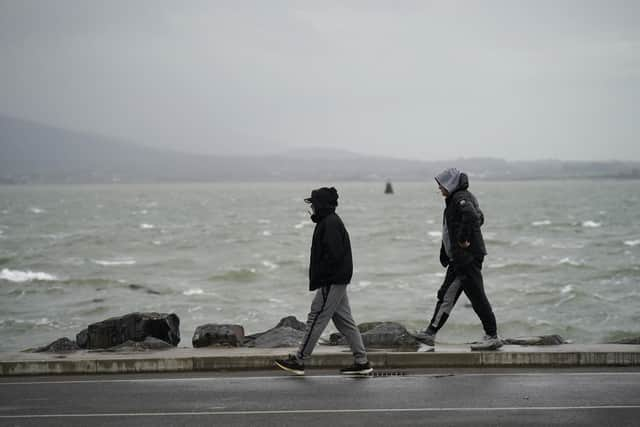 A Met Office spokesman said the red warning area covered from just north of Dundee up towards Aberdeen, and inland towards Balmoral. The certainty of the forecast has increased, as has the amount of expected rainfall.
It begins at 6pm on Thursday and is active until midday on Friday.
Chief meteorologist Jason Kelly said: "Confidence has increased in the chances of considerable impacts from rainfall in parts of the east of Scotland from Storm Babet, which has resulted in the escalation to the red warning.
"One hundred to 150mm of rain is expected to fall quite widely within the warning period, with some locations likely to see 200-250mm, which is expected to cause considerable impacts, with flooding likely."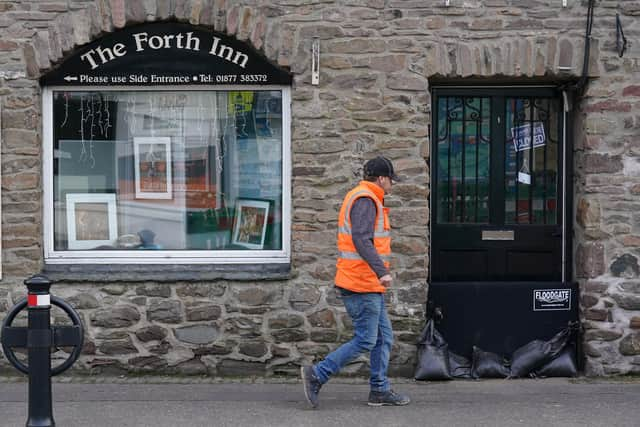 He continued: "Storm Babet will track gradually northwards in the coming days, and although the most significant impacts are expected within the red and amber warning areas, there will still be wider impacts for much of the UK from this wind and rain."
David Morgan, flood duty manager for the Scottish Environment Protection Agency (Sepa), urged people in the affected areas to check for flood updates in coming days.
He said: "Storm Babet will bring heavy rain and high winds across Scotland from Wednesday evening, starting in the south-west before moving across to the north-east through Thursday and into the weekend.
"Impacts from surface water and rivers are likely, and with catchments saturated from recent heavy rain and flooding, we're urging people to be prepared for potential flooding. There is also concern that surface-water flooding may be exacerbated by debris blocking drainage, culverts, etc. as a result of the high winds."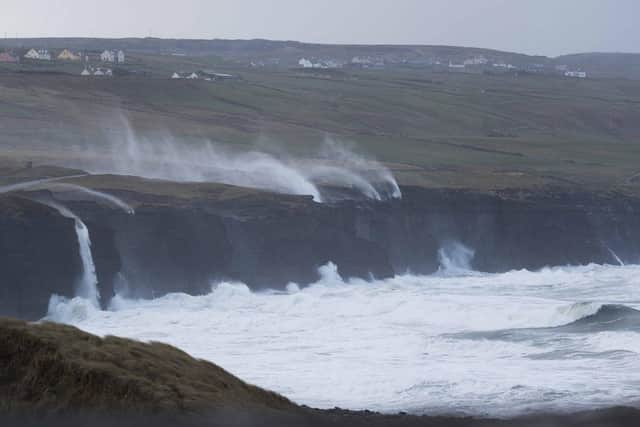 Transport Scotland has advised the public to avoid travel in red warning areas and to expect a high risk of disruption in the amber areas.
Operator manager Stein Connelly said: "People need to plan ahead and be prepared. Avoid travel unless essential. If you do need to travel, check before your travel as your journey is likely to be affected by these latest severe weather warnings.
"For those in Angus and South Aberdeenshire, the advice is clear – do not travel during the period the red warning is in effect. The rain is expected to present some really challenging conditions.
"The Multi Agency Response team will be in operation to monitor conditions and co-ordinate our response. However, the public can play a key role by planning ahead."
Chief Superintendent Hilary Sloan, head of road policing for Police Scotland, added: "Our advice is to avoid any form of travel during the period of the red weather warning. Driving conditions are expected to be extremely dangerous with disruption and significant delays.
"Amber warnings still remain in place for rain and wind so high-sided vehicles in those areas should consider how essential their journey is. Don't ignore road closure signs – they are for your safety."
Mr Yousaf also warned against all but essential travel in the parts of Scotland affected by the red warning.
He posted on X: "Please be aware of the challenging weather we are due to experience across Scotland, most severe from Thursday 18:00 – Friday 12:00. Weather warning across Angus & the North East has been upgraded to red. Travel should be avoided unless absolutely essential."
Mass train cancellations were imposed by ScotRail, expected to last from Thursday until Saturday. North and north-east Scotland will have trains suspended while the south and west will be hit by delays.
Services will be suspended between Aberdeen and Elgin; Edinburgh and Aberdeen via Fife; and Perth and Aberdeen via Dundee.
Trains between Dunblane and Perth will be put on hold; as well as Perth and Aviemore; and Tain and Wick/Thurso. All Fife Circle services will be suspended, impacting services between Glasgow Queen Street and Aberdeen/Inverness; and between Edinburgh Waverley and Aberdeen/Inverness.
A spokesman for ScotRail said: "Due to the red weather warning and the likelihood of flooding and poor driving conditions, customers on these routes are advised not to travel. The train operator expects line closures to last until Saturday, dependent on weather conditions and any repair work to railway infrastructure.
"Other routes across the network will be impacted by speed restrictions, meaning services may be subject to delay or cancellation."
David Simpson, ScotRail service delivery director, said: "This is a necessary step to ensure everyone's safety during the severe weather. Speed restrictions will be in place as a precautionary measure on other routes, which will mean longer journey times."
Comments
 0 comments
Want to join the conversation? Please or to comment on this article.