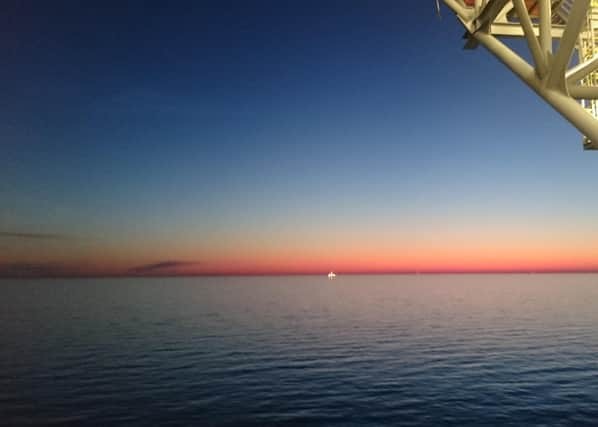 William Sutherland, known as Willie, was returning to Brora in the Highlands aboard the Anna-Marie II on 23 September last year when it capsized on approach to the harbour as waves reached 3.5 metres high.
The 51-year-old and his son, who was crewing the boat, were swept into the sea shortly before 4pm.
The 26-year-old became trapped under the upturned hull momentarily until he managed to free himself, according to a report by the Marine Accident Investigation Branch (MAIB). Unable to spot his father, he headed for shore and was helped uninjured from the water.
The skipper of a local boat headed to rescue Mr Sutherland, spotted him floating face-up in the sea, pulled him on board, found he was not breathing and began resuscitation. He returned to the quayside and continued resuscitation attempts.
Mr Sutherland was airlifted to Raigmore Hospital in Inverness but pronounced dead.
MAIB investigators said Mr Sutherland had a bruise on his head, indicating he had likely hit it during the capsize. They concluded he was likely conscious when he escaped the upturned boat but drowned as the blow to the head affected his ability to swim.
The investigation found Mr Sutherland had worn an inflatable life jacket in the past when fishing alone but had stopped over concerns it would hamper his ability to cut himself free if he fell overboard and became trapped in fishing gear, or would lead to him becoming trapped if his vessel capsized. The report said: "The Maritime and Coastguard Agency introduced the mandatory wearing of personal flotation devices (PFDs) because of the significant number of fishermen who have drowned following fishing vessel accidents.
"The potential benefits, specifically of wearing an inflatable life jacket, far outweigh the risks of secondary issues, such as entrapment.
"This is because they enable survival during the initial stages of cold water shock and then ensure a casualty's head is kept clear of the water, even if unconscious, thus minimising the risk of drowning."
It added: "In this case, the skipper suffered a blow to the head during the capsize, which might have affected his ability to swim, so a life jacket would have kept his head above water and perhaps prevented him from drowning.
"While the crewman managed to make his way to shore after a difficult swim and without a PFD, he was very fortunate to have survived in the cold water and large waves he encountered."
The investigation found when Mr Sutherland set out there was "little to concern him about going to sea" as the unusually high waves were not forecast.
Investigators said the Brora native, who had been fishing for 35 years, had "extensive experience of the local conditions but was caught out by the size of the waves".