'I sat in the car and looked up in amazement' - Stunning picture shows stormy sky above Dornoch Firth in Scottish Highlands
You'd be forgiven for thinking it was a scene from a movie...
But this stunning image was in fact taken from the Dornoch Bridge in the Highlands at about 5pm on Friday evening.
The photograph, taken by Michael McFaul, captures the stormy sky above the Dornoch Firth and Struie Hill, and has already been shared nearly 2,000 times on Facebook.
Mr McFaul told The Scotsman: "I just couldn't believe what was happening. I've never seen any clouds like it before.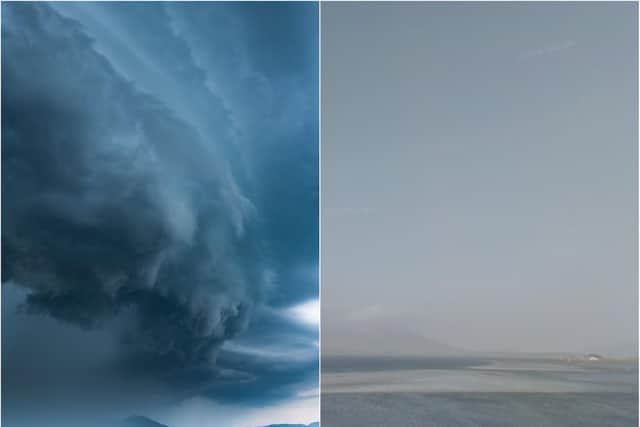 "I sat in the car and just looked in amazement. Then I was all flustered when I took the camera out and didn't know what to do. I've never taken any photos like this before."
Many people have been reacting to the image which has been shared on the popular social media platform.
One person, Nikki Williams, wrote: "Awesome. I see a man's face and he's getting ready to punch the earth with his fist!"
Another, Rachel McCullough, said: "I love how small the houses look at the bottom of the picture, it gives it great perspective. Amazing photo!"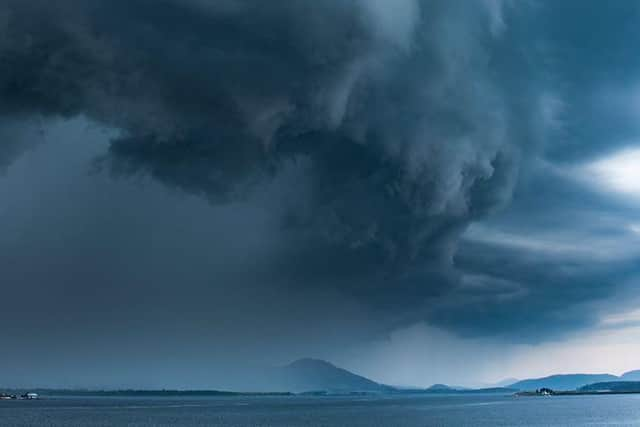 And Irene Kyle wrote: "Ooh! Looks like those baddies from the Harry Potter books!"
Stephanie James said: "What an absolutely amazing shot! Such a wow picture. Love it."
And Margaret Johnson said: "Never seen anything like that before, amazing!"