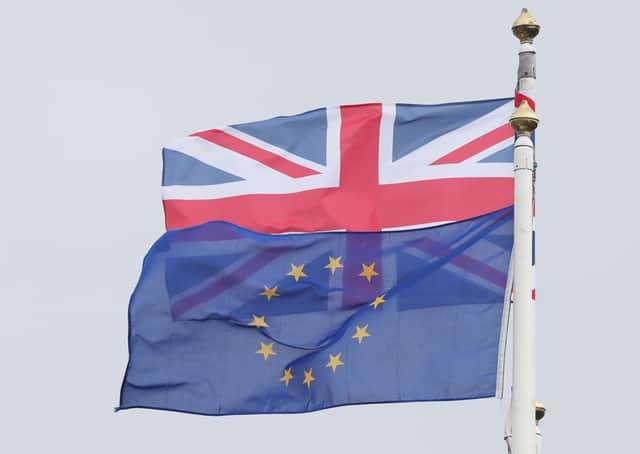 UK chief negotiator David Frost said the government would not request a delay or agree to one, and said ending the application of EU law by the end of the year was essential to avoid "significant" additional payments to Brussels.
It came after EU chief negotiator Michel Barnier confirmed he was open to an extension in a reply to Westminster opposition parties. The six parties, led by the SNP, had written to Mr Barnier appealing for a delay to avoid the UK reaching the deadline without a comprehensive trade deal - a scenario that would see tariffs and trade barriers applied to UK goods and services.
Negotiators have so far failed to resolve major differences over fishing rights and a 'level playing field' on regulations affecting trade, with just one more round of remote talks scheduled before a 1 July deadline to decide if a breakthrough is still possible.
In his letter, Mr Barnier said: "Such an extension of up to one or two years can be agreed jointly by the two parties.
"The European Union has always said that we remain open on this matter. Any extension decision has to be taken by the Joint Committee before 1 July, and must be accompanied by an agreement on a financial 
contribution by the United Kingdom."
SNP Westminster leader Ian Blackford said: "It would be madness to pile a Brexit crisis on top of the coronavirus crisis we already face - with unemployment soaring, businesses shedding jobs, and many struggling to survive.
"Time is running out… if the Prime Minister fails to agree an extension he will be responsible for every job lost, every income slashed, and every business that goes under as a result of his bad Brexit deal."
But speaking to the Commons Committee on the Future Relationship with the European Union, Mr Frost said it was a "firm policy" not to extend the transition. "I take that as a given," he added.
Mr Frost said the UK believes the EU's approach "in key areas is not a mandate that is likely to produce an agreement that can be agreed with us".
He told MPs: "If you're asking do we think the EU needs to evolve its position to reach an agreement, yes, we do."