'Heartbreak' of near perfect ski conditions and empty lockdown slopes in Scotland
A ski centre boss has described the sight of deserted snow-covered mountains and perfect winter conditions as "heartbreaking" after lockdown cleared the slopes.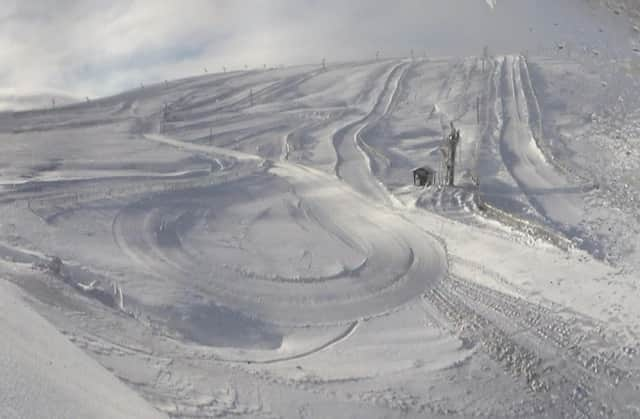 The Lecht had four days of good snow before lockdown hit with around 2,500 people heading to the snowsports centre before it closed on Monday night.
Fresh snowfall has left perfect ski conditions on the hill as well as close the snow gates on the A939 but with the centre now closed, there has been little push to get the route cleared.
Today, managing director Pieter du Pon, said: "Today, it is just beautiful here, a perfect day. But it's heartbreaking to see.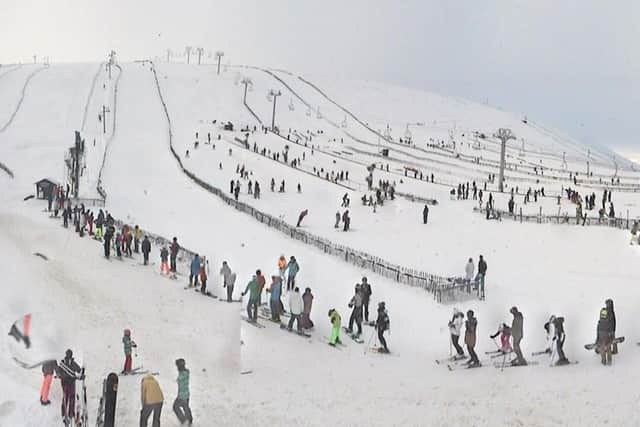 "The road is closed but we would have made a bigger effort to get it open.
"We were just getting good numbers. There were a lot of happy people, a lot of happy children, here.
"This is the best January we have had in a long time and it is certainly the best start to the season we have had for five years.
"Our main season is January and February and it hurts in a big way if we miss that."
Mr du Pon said 12 seasonal staff have now been laid off as a result of lockdown.
He added: "We managed to make a little bit of money which is going to help us going forward for a while. Last year was also not a good year as we also then had to close early. Now, we really don't know how long this is going to go on for."
Scotland's ski centres will remain closed until January 31 at least.
He added: "In level four, outdoor exercise is still possible and people are still allowed to travel for exercise but we have had to close because people are being told to stay at home.
"Obviously the virus is spreading and of course we want to support stopping that. We introduced a one way system, only one person goes to buy the tickets, there is very little indoor contact here."
He said that skiers generally did not come into close contact with each other given the equipment and clothing used.
"Skis are 1 metre and 60 centimetres long and people are behind one another, so they are at least two metres apart. In one way, it should be possible to ski.
"Everybody who skis aso wears goggles, gloves and something on their face," he added.
The Lecht allowed local customers from Aberdeenshire and neighbouring Moray, given the centre straddles the boundary. People are also allowed to travel for five miles outwith their area for outdoor exercise.
Glenshee near Ballater opened to people from Aberdeenshire and Perthshire with Glencoe and Cairngorm accepting customers from Highland. In all cases, monitoring online bookings was the only real way of enforcing the travel rules, with some cancellations made.
The Scottish Government announced a £2m pandemic support package for ski centres last month.
Trafford Wilson, chief executive of Snowsport Scotland, said: "We are working closely with the Scottish Government to understand exactly what we have to do to re-open the centres.
"Our big focus is making sure that our facilities survive the pandemic and we want to reverse the decision( to close the centres) as fast as possible."
Message from the Editor:
Thank you for reading this article. We're more reliant on your support than ever as the shift in consumer habits brought about by Coronavirus impacts our advertisers.
If you haven't already, please consider supporting our trusted, fact-checked journalism by taking out a digital subscription.