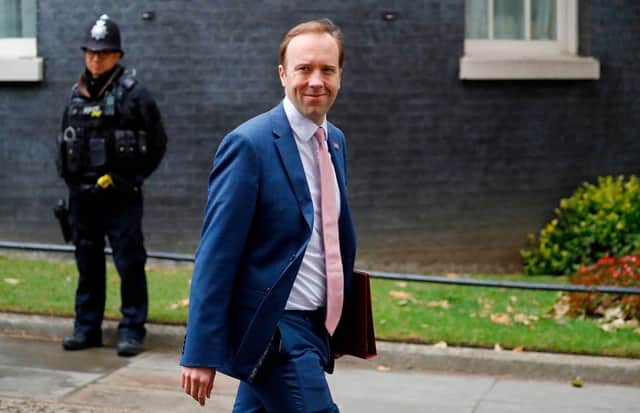 The UK's coronavirus alert level has been reduced from level four to level three.
The chief medical officers of Scotland, England, Northern Ireland and Wales reached the consensus that the transmission of the disease was at a low enough level to make the move.
Health Secretary Matt Hancock celebrated the move, stating: "The UK moving to a lower alert level is a big moment for the country, and a real testament to the British people's determination to beat this virus.
"The Government's plan is working. Infection rates are rapidly falling, we have protected the NHS and, thanks to the hard work of millions in our health and social care services, we are getting the country back on her feet."
What does level three mean?
Level three of lockdown means the threat of Covid-19 in the country is "substantial".
While this doesn't sound too positive, it means the virus' threat to the country has decreased somewhat, from level four's "severe" threat.
The move to level three will be met with a relaxing of social distancing rules.
Who determines the level?
It is the Joint Biosecurity Centre (JBC) – an organisation ran by Tom Hurd, a counter-terrorism specialist – that will use testing to identify changes in infection rates, as well as environmental and workplace data, to advise chief medical officers.
However, it remains the government ministers job to decide whether to ease or tighten the lockdown restrictions based on this data.
What are the five levels?
The Government's Covid-19 recovery strategy document, released earlier in May defines the five alert levels as follows:
Covid-19 is not known to be present in the UK
Covid-19 is present in the UK, but the number of cases and transmission is low
A Covid-19 epidemic is in general circulation
A Covid-19 epidemic is in general circulation; transmission is high or rising exponentially
There is a material risk of healthcare services being overwhelmed due to Covid-19
When could we reach level 2?
The UK will ahve reached level 2 when the number of cases and transmission has dropped to a significantly lower level.
When this happens there will be no or minimal social distancing measures along with enhanced testing, tracing, monitoring and screening
The government have yet to indicate when we could move to level 2.