Clap For Our Carers: Woman behind campaign says it's time to end it
Is time to end the Clap For Our Carers campaign?
The woman who started the Clap For Our Carers campaign says it is time to stop.
The Clap For Our Carers, or #ClapForOurCarers, the campaign began 10 weeks ago and has become a national show of solidarity with those on the frontline of coronavirus.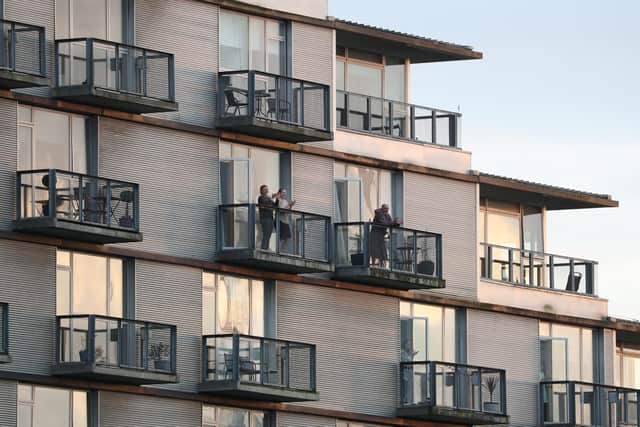 Thousands of Scots have joined millions across the UK every Thursday night at 8pm to show their appreciation for NHS staff, carers, shop assistants and all other key workers during the crisis.
But now Annemarie Plas, the woman from the Netherlands who started the campaign, has said she is stopping this Thursday as she wants it to end "at its peak".
Speaking to the Evening Standard, Ms Plas said: "The reason why I thought it was good to end the series is because the positive impact that it has had right now, to maintain that, I thought it was important to stop when we still have that now.
"I had already noticed that people were using it in a different way to the intention it was created for."
Despite its success, many feel Clap For Our Carers has served its purpose and efforts should now be focused on securing a national living wage for care workers and ensuring all staff have the correct PPE.
Ms Plas said: "I still believe in what we have been doing here. But I thought, if you want to do something in the long term with it, then I think it's good to say we stop here.
"Although this is the last clap in the series, we are hugely excited about how we can build on Clap For Our Carers and the future that the campaign holds."
Comments
 0 comments
Want to join the conversation? Please or to comment on this article.