Boris Johnson will have to take legal action to block Indyref2 if SNP win majority at the next election
If leave parties secure a majority vote in the next election, Boris Johnson will have to take legal action to prevent a second independence referendum.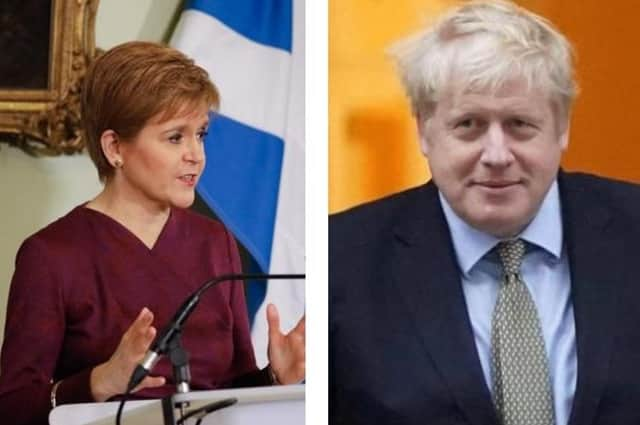 As reported by The National, if the SNP are elected again in May this year, which the polls suggest is extremely likely, they will pursue plans to hold another independence referendum using the same method that they implemented in 2014.
If Boris Johnson wants to stop this happening, he will have to take legal action.
The Scottish Government had plans for a second referendum but these were paused in March last year, when the pandemic became the number one priority.
Nicola Sturgeon said in September, 2020, that an independent Scotland was essential in order to try to rejoin Europe after Brexit.
The First Minister told MSPs: "That is why, before the end of this Parliament, we will publish a draft bill, setting out the proposed terms and timing of an independence referendum, as well as the proposed question that people will be asked in that referendum. And then at next year's election, we will make the case for Scotland to become an independent country, and seek a clear endorsement of Scotland's right to choose our own future."
While there is debate over whether Scotland has the power to hold another independence vote, the bill would be enacted if an SNP Scottish Government wins either an overall majority or if it has a majority with the support of another pro-independence party.
The bill specifies that in order for the result to be fully accepted and legitimate, the referendum must be "beyond legal challenge".
The Union of the Kingdoms of Scotland and England are reserved to Westminster according to schedule five of the Scotland Act 1998, which was widely understood to mean that Holyrood doesn't have the power to hold an independence vote.
However, as demonstrated in the 2014 referendum, a Section 30 order does allow the Scotland Act to be modified giving the Scottish Parliament the power to hold the vote.
If pro-independence parties do win the majority in May, the SNP will again request a Section 30 order which the UK Government will then have to either accept or take legal action to dispute seeking to "block the will of the Scottish people in the courts".
A message from the Editor:Thank you for reading this article. We're more reliant on your support than ever as the shift in consumer habits brought about by coronavirus impacts our advertisers.
If you haven't already, please consider supporting our trusted, fact-checked journalism by taking out a digital subscription.