Alba Party report SNP and Green Party election candidates to police over alleged 'threats' towards female member
The Alba Party says it has reported Holyrood election candidates from both the SNP and Scottish Greens to the police over tweets they allege threatened violence against female members.
Alex Salmond The Alba Party leader, said: "People who threaten our women candidates will be held to account", adding that, "men who put at risk women's jobs and livelihoods will be faced down".
According to Alba, the reported tweets included those from Bradley Booth, Green Party candidate for the North East of Scotland.
It comes after an Alba party candidate was criticised for "categorically untrue" claims that the Scottish Government is funding organisations campaigning to lower the age of consent to the age of 10.
The claim that Stonewall Scotland and LGBT Youth Scotland, both of which receive funding from the Scottish Government, are campaigning for such a move was made by Margaret Lynch, an Alba party candidate for Central Scotland, at the party's Women's Conference on Saturday.
Stonewall said Ms Lynch's reported claim was "offensive and dangerous", calling for her to apologise and retract it.
In a statement, former First Minister Mr Salmond said Ms Lynch was "defending the rights of women in Scottish society", adding that candidates were free to "speak their minds" without being "intimidated".
Mr Salmond said: "This was a safe space Conference where ALBA women were encouraged to express their concerns over a range of subjects. It resulted in our Party's policy statement on Women and Equalities.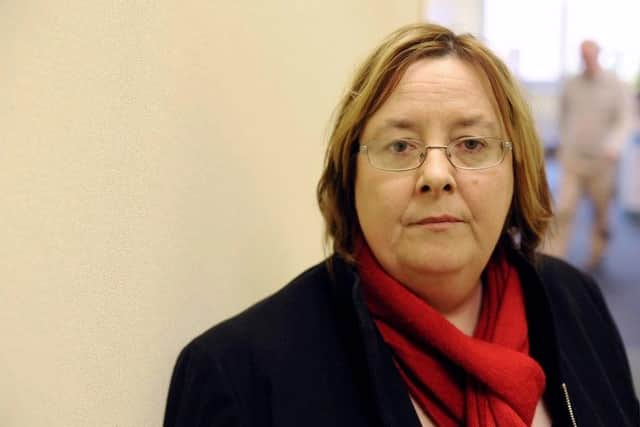 "Women participating are entitled to do so without being subjected to Twitter pile-ons or even worse threats of violence. Thus we are drawing the line.
"People who threaten our women candidates will be held to account. Men who put at risk women's jobs and livelihoods will be faced down. Name-calling of Alba women by male SNP MPs and candidates will be challenged, and media who fan the flames of this disturbing behaviour will be reported to the appropriate regulator.
"In an election campaign people often do and say foolish things but we shall not have our female candidates bullied or threatened. That stops right now.
"Apart from anything else Margaret Lynch was defending the rights of women in Scottish society while these keyboard warriors were in nappies. The irony of people advocating hate speech legislation while simultaneously resorting themselves to physical threat and bullying behaviour is substantial.
"Let me be clear. As the First Minister who introduced equal marriage in Scotland, I would never tolerate any homophobic behaviour.
"Women are entitled to raise concerns without being targeted in this fashion.
"The Women and Equalities Policy we have passed is cogent and reasonably expressed. It calls for positive and engaged debate on how we can reconcile the search for equality with the protection of hard-won rights and sex-based safe spaces. It calls for a Citizens Assembly to work through these principles in an informed manner.
"It says things which have long needed saying in Scottish society and does so in an entirely positive way.
"Now that this particular matter has been reported to the police, Alba will make no further comment on this specific controversy."
A spokesperson from Police Scotland said: "We have received a complaint, which is being assessed."
A message from the Editor:
Thank you for reading this article. We're more reliant on your support than ever as the shift in consumer habits brought about by coronavirus impacts our advertisers.
If you haven't already, please consider supporting our trusted, fact-checked journalism by taking out a digital subscription.