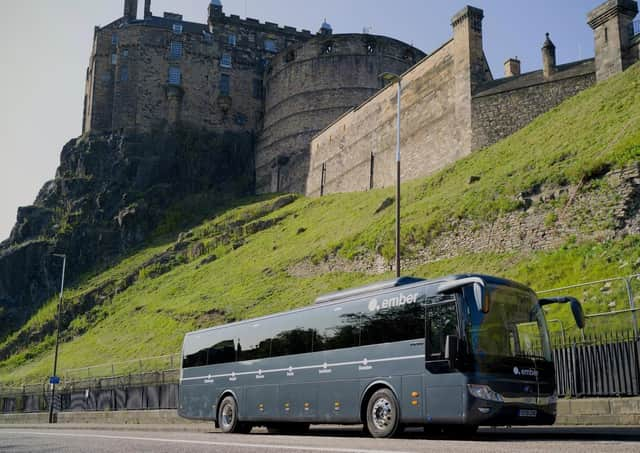 Ember coaches will serve a route between Dundee and Edinburgh
The new coaches for transport start-up firm Ember, the second of which has been delivered this week, will make the 125-mile round trip on a single charge. The journey is set to take just over 90 minutes one way.
Ember, which was incorporated in June 2019, aims to use this initial two-coach pilot to prove that the technology, operational capacity and demand for electric coach travel is viable. It plans to open up further routes in the future and continue to be a trailblazer in the sector. The launch has been supported by Dundee City Council from the outset, as part of its mission to decarbonise transport in the city.