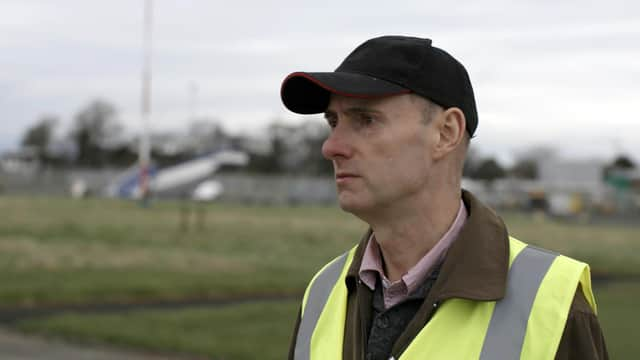 Everybody Flies is the latest attempt by campaigners to heighten awareness of so-called health-threatening "fume events", which are disputed by the aviation industry.
The Unite union, which said they had caused a range of physical and neurological problems, is bringing more than 200 cases to court.
Further Scottish screenings of the two-hour film are planned after it was shown at the Everyman Cinema in Glasgow last week.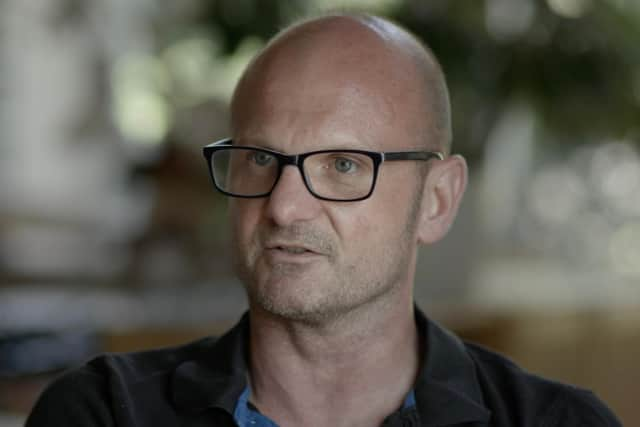 It was made by former British Airways pilot turned filmmaker Tristan Loraine, who left the airline due to ill-health in 2006 after what he said was repeated exposure to oil fumes.
He said: "I hope the film will educate the travelling public and bring about the change needed to improve flight safety and protect public health."
Mr Loraine wants air filters installed in aircraft because cabin air currently comes in through the engines, which can become mixed with toxic chemicals from heated lubricating oil.
Easyjet, Scotland's biggest airline, is trialling them.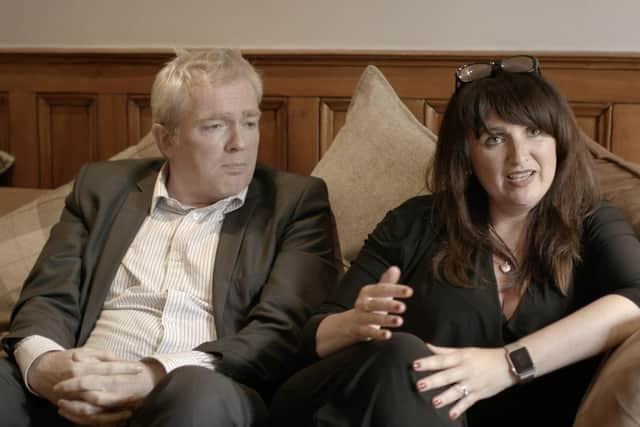 The only aircraft in which air does not enter via engines is the long-haul Boeing 787 Dreamliner.
Among Scots interviewed in the film were Glasgow couple Gayle and Stephen Fitzpatrick, who were on a BA flight from Heathrow Valencia last August when the cabin filled with smoke.
She said: "We don't know what we breathed in and whether that will have an impact on us today, tomorrow, years down the line.
"It was a long period of time we were exposed to really thick fumes and there's no filtration systems to protect passengers."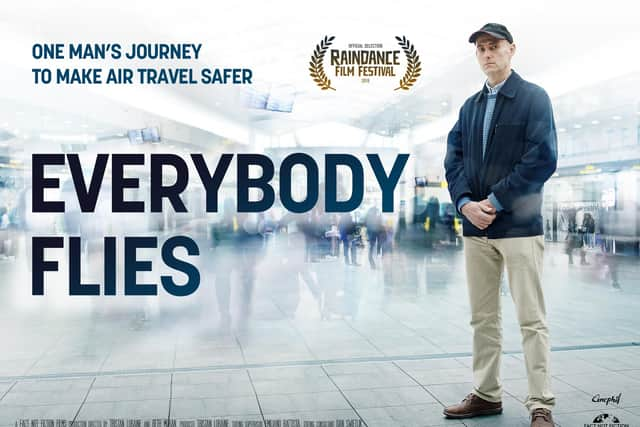 Dallas McIntosh, a former BA cabin service director from Kinghorn in Fife, described in the film a fume incident on a Heathrow-Delhi flight.
He said: "People were starting to become quite unwell quite quickly and so we had to land the aircraft.
"The airline industry is supported by these people paying for tickets and they seem to just not care about their welfare.
"They seem to genuinely not care that these people have been exposed to this bad smell that is potentially life threatening."
But British Airways insisted: "We would never operate an aircraft if we believed it posed any health or safety risk to our customers or crew."
It said research commissioned by the European Aviation Safety Agency in 2017 concluded the air quality on board aircraft "was similar or better than that observed in normal indoor environments".
A spokesperson said: "Fume or odour events have been found to be caused by a wide range of issues, including burnt food in the oven, aerosols and e-cigarettes, strongly-smelling food in cabin bags, and de-icing fluid.
"Safety is our first priority and every report is thoroughly investigated, with typically 151 engineering checks before an aircraft is cleared to continue flying."
'No long-term health effects'
An Easyjet spokesperson said: "The balance of scientific opinion remains that there are no long-term health effects of smell events.
"We are due to complete the retrofit of our fleet with recirculation filters shortly with only eight of more than 335 still to do.
"These allow the cabin air to improve quickly following a smell event and remove any odours."
Trials are also underway of "bleed air filters" that will "mitigate or prevent cabin smell events".
When asked whether the airline could guarantee there was no risk to pregnant passengers and their unborn children from fume events or oil fumes entering aircraft cabins, the EasyJet spokesperson said: "As I mentioned, the balance of scientific opinion is there are no long term health effects."
Information on the film's website states: "Because the air at high altitudes is too thin to meet our breathing needs, a breathing air supply is needed for passengers and crews.
"On all currently flying commercial jet aircraft (except the Boeing 787), this breathing air supply is taken, unfiltered, from the compression section of the engines in a process known as 'bleed air'.
"Due to limitations of aircraft engine design, for over 60 years, the aerospace industry has known that this 'bleed air' becomes contaminated with toxic chemicals which are produced when the lubricating oils are heated.
"Thus contaminating the 'bleed air' (the air we are supplied to breathe) in an unpredictable quantity.
"However, instead of implementing solutions to protect passengers and crews from inhaling these toxic chemicals, the aviation industry continues to withhold this information from the travelling public and collectively deny that the chemicals have any impact on health.
"No published inhalation toxicity data exists in the public domain, yet some oil cans state 'Do not breathe mist or vapour from heated product', 'suspected of causing cancer' and are listed as being a 'risk to infertility'.
"Contaminated air is often odourless and colourless meaning it is almost completely undetectable to someone who does not know the signs (similar to carbon monoxide).
"As contamination levels increase many passengers and crews have described the contamination to smell like a dirty sock, wet dog or gymnasium. When the contamination levels are severe you may even see visible smoke."