Street gritters named after Scottish Covid heroes as reward for courage during pandemic
Frontline workers and other Covid heroes are being honoured today with a fleet of gritters being named after them, The Scotsman has learned.
The move by trunk road maintenance firm Amey will be announced to mark the annual Random Acts of Kindness Day.
They include Zoe Samuels-Lyons, who has continued working as a restaurant delivery driver in Dumfries despite suffering from the chronic pain condition fibromyalgia.
The team at Lochside Community Association are also being honoured for providing hundreds of meals a week during the lockdowns to a deprived area of Dumfries.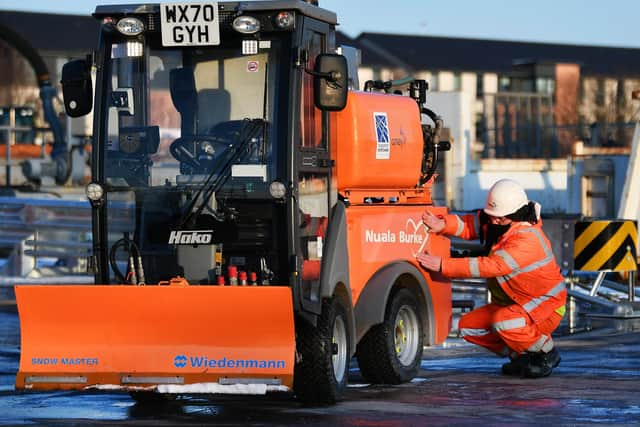 A gritter is also being named Nuala Burke, a criminal defence solicitor who represents in court people arrested and held in custody.
They are among seven winners chosen from more than 500 nominations made in response to an appeal by Amey across the south west of Scotland, where it operates.
Their names will be given to the first of 15 mini gritters which the firm uses to clear pavements and footpaths of snow and ice on trunk roads through towns and villages across Dumfries and Galloway, Ayrshire and Inverclyde.
Amey said: "The fleet will be named in honour of key workers and community heroes who have made a real difference after being nominated by members of their community".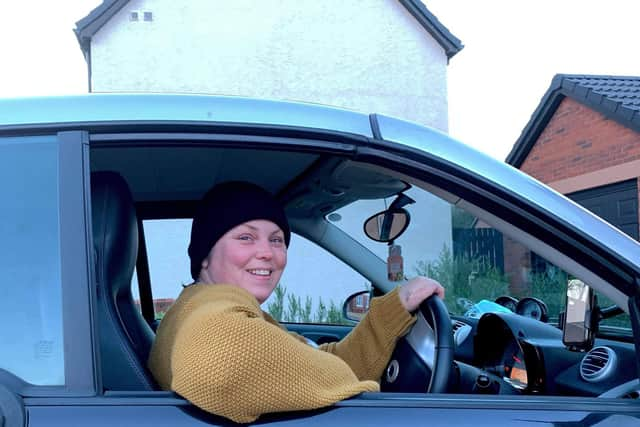 It said Lochside Community Association's (LCA) volunteers had "ensured households have access to free, good quality and nutritious food and meeting other needs of their community".
The body, led by cook and project co-ordinator Karen Wylie, has delivered more than 850 packed lunches a week during lockdown and nearly 500 hot meals a week when restrictions eased.
Michelle Johnston, the LCA secretary, which runs Lochside Community Centre, said: "Karen has been the absolute driving force behind the continued success and adaptability of 'Grub Club', which was transformed from a drop-in service to a packed lunch delivery.
"It has been inarguably a harrowing time for many of our friends, family and neighbours.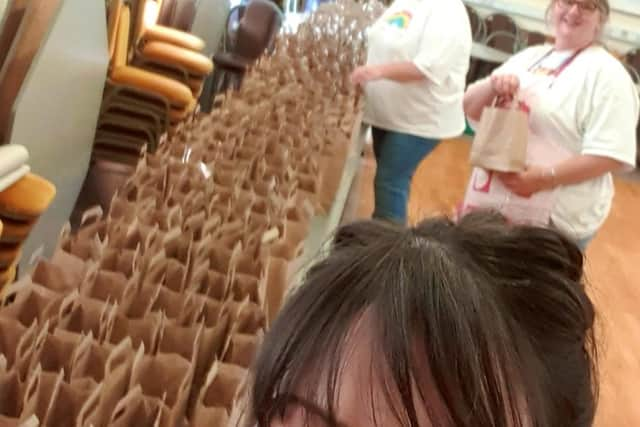 "None of us had ever dealt with a situation of this magnitude before.
"We have witnessed some dire situations and as such have tried our best to offer solace and practical assistance.
"Lochside is the largest housing estate in the south west of Scotland, with significant levels of child poverty and unemployment.
"Covid-19 and subsequent lockdowns has exacerbated food insecurity and poverty.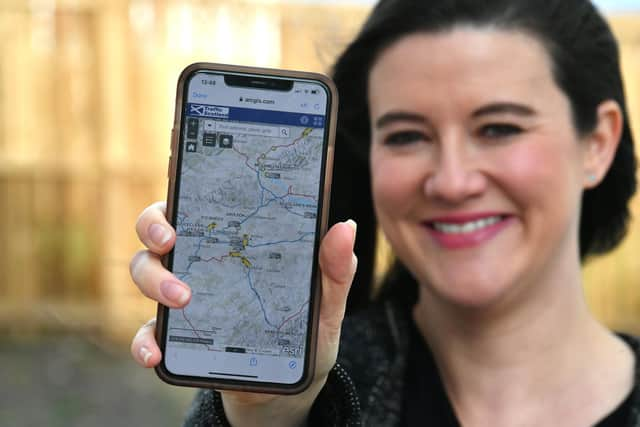 "Having the honour of a gritter named after out charity not only gives recognition to the outstanding work undertaken by Karen but also to our children, young people and families who access our Grub Club, who we affectionately refer to as 'oor wee grub clubbers'.
"It signals a message of hope to our community that they do matter."
The LCA also produces meals for the elderly, food boxes and a "food sharing table" outside the centre where people can leave surplus food and sanitary products for others to collect.
Zoe Samuels-Lyons delivers food for restaurants and takeaways in Dumfries in addition to completing a photography degree at the University of Cumbria.
She said: "At the beginning of the pandemic I was delivering hot roast dinners to people in and around Dumfries and a year later I'm still out delivering.
"I'd consider myself to be a helpful person and I always like to do what I can for others on top of the work my body allows me to do.
"I would love to have a go on the gritter, but just having my name on one is overwhelming.
"It's well suited to me because I'm always on the road driving and I love doing it.
"I feel honoured to be, in a way, joining the team of gritters that keep our roads safe."
She was nominated by her wife Hannah, who said: "She hasn't stopped in spite of her physical ability.
"Some days, she can barely move around the house.
"Despite this, she has continued on in key worker status."
Nuala Burke, who is four months pregnant, commutes from her home in Glasgow to courts and police stations in Falkirk, Alloa and Stirling.
She had to juggle childcare with her police sergeant husband Austin when their two-year-old daughter Orla's nursery was closed during lockdown and grandparents were prevented from helping out.
She said: "I had to work round my husband's shifts and vice versa so there was always someone home with the little one.
"Sometimes I would work till 10 or 11 at night to make sure what was needed to be done was done.
"My work is very much front line, dealing with the public, so it's a case of making sure there is social distancing, masks and hand washing, and then when I get home, decontaminating court clothes to make sure I'm not bringing germs into the household.
"It's an added stress with a second pregnancy in a global pandemic.
"My husband and and I are very lucky we've managed to get through and survive the last 11 months but there's a lot of other people who are also struggling and are in worse positions than us."
She even admitted to taking screen shots of them.
She said: "When I'm on the motorways, I keep an eye out for the gritters – the different names – and I find the app showing where they all are is fascinating."
A message from the Editor:
Thank you for reading this article.
We're more reliant on your support than ever as the shift in consumer habits brought about by coronavirus impacts our advertisers.
If you haven't already, please consider supporting our trusted, fact-checked journalism by taking out a digital subscription.
Comments
 0 comments
Want to join the conversation? Please or to comment on this article.