Scottish Greens propose £1k 'super tax' on private jet passengers in Scotland
Civil Aviation Authority figures have shown more than 10,000 private jets came and went from Scottish airports last year
The Greens want to introduce a £1,000 per person "super tax" on all travellers in private jets landing in Scotland, saying their plans could raise £75 million for public transport and help tackle climate change.
Scottish Green climate spokesperson Mark Ruskell said the proposed levy would send a message that "private jets are not welcome in Scotland".
With aviation not included in the party's power-sharing agreement with the SNP at Holyrood, there is no requirement on the Scottish Government to bring in such a charge.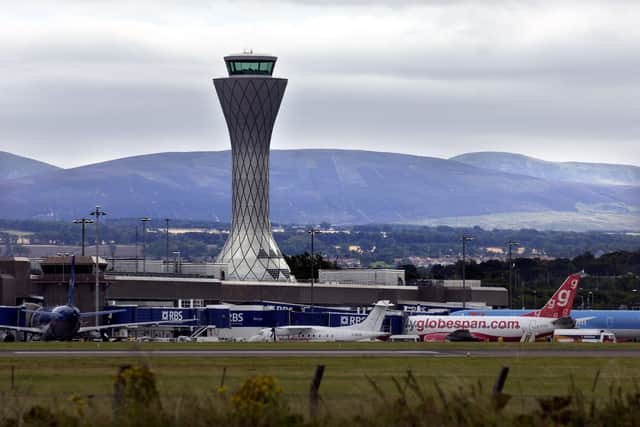 But the Greens say devolved powers over air passenger duty could be used to introduce the new "super tax".
More than 10,000 private jets came and went from Scottish airports last year, Civil Aviation Authority figures showed.
Meanwhile, the Greens claimed that across Europe, carbon emissions from private jets had increased by almost a third (31 per cent) since 2005, with the UK accounting for 19 per cent – more than any other European country.
But, at the moment, those travelling by private jet pay the same air passenger duty charges as business or first-class passengers.
Mr Ruskell said at present just 1 per cent of people were responsible for some 50 per cent of global aviation emissions.
He insisted: "Scotland should introduce a super tax on these flights, to urgently cut the number of jets in our sky and ensure that polluters are paying for the damage they are doing."
Such a "super tax" on private air travel could raise £75m, the Greens said, adding this money could be used to improve public transport in Scotland to help fund projects to tackle climate change.
Highlighting the heatwave in Europe, which has sparked wildfires in places such as the Greek island of Rhodes, the Green MSP insisted: "We are in a climate emergency. The current deadly heatwaves across Europe and wildfires on our doorstep show how urgently we need to act.
"Aviation is one of the biggest drivers of the crisis, yet hundreds of private jets are landing here in Scotland every single month.
"This isn't people having an annual family holiday to Spain – it's luxury, often half-empty, and completely unnecessary private flights which are fuelling the burning of our planet.
"Just 1 per cent of people cause 50 per cent of global aviation emissions – it's time for us to say their private jets are not welcome in Scotland."
The frequency of the ghost flights – those with no or hardly any passengers on board – is up nearly 25 per cent compared to the same period before the coronavirus pandemic brought about international travel restrictions that caused widespread disruption to the aviation sector.
They included multiple departures from Edinburgh Airport to the Canary Islands, a trip of around 2,000 miles, and a transatlantic flight between Glasgow and Canada.
A Scottish Government spokesperson said: "The Scottish Government does not currently have the devolved power to introduce this kind of tax without the co-operation of the UK Government. Air departure tax will only be levied on flights that begin at an airport in Scotland."
The spokesperson added: "The Scottish Government continues to work with the UK Government to find a solution for aviation that remains consistent with Scotland's climate ambitions."
Comments
 0 comments
Want to join the conversation? Please or to comment on this article.