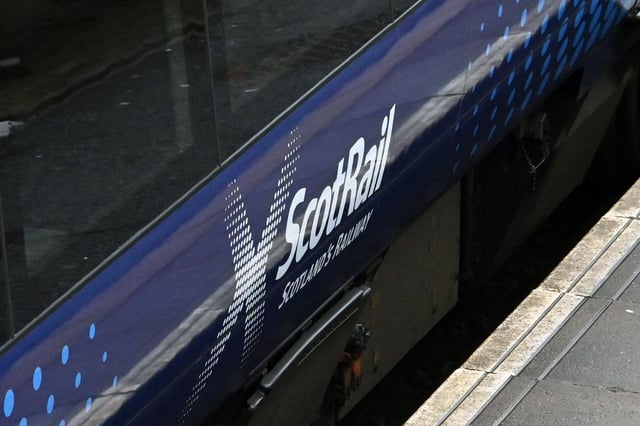 ScotRail will be run by the government from 2022 (Getty Images)
ScotRail has been run by Dutch firm Abellio since 2015 but criticism over performance has seen the contract cut short.
Transport Secretary confirmed the news to MSPs, saying that Abellio's time in charge had been "a difficult period" and proved that the current franchise system was"broken and not working in the taxpayers' interest".
The country's biggest train service provider has enduer a difficult year and was effectively nationalised in March 2020 due to the economic impact of the coronavirus pandemic, with Holyrood providing £452m of support.
When does Abellio's contract end?
Abellio's time in charge of ScotRail will come to an end in Match 2022.
At this stage, Transport Secretary Michael Matheson explained, "ScotRail services will be provided in public hands through a company wholly owned and controlled by the Scottish Government."
Why is the Scottish Government taking over?
Mr Matheson explained the decision to take the rail franchise out of private ownership.
He told Holyrood on March 17: "I have decided that it would not be appropriate to award a franchise agreement to any party at this time, either through a competition or a direct award.
"That is why I have confirmed that, from the expiry of the current franchise,
"This is in line with our operator of last resort duty.
Mr Matheson said that "this approach will provide a stable platform for ScotRail services and certainty for passengers and staff."
Speaking to BBC Good Morning Scotland, Mr Matheson claimed that Abellio had "under-performed".
He said: "There have been periods where they have under-performed, which has resulted in us having to take direct action.
"It's also a time when we have seen our rail network expand, with more new trains... and a greater range of services to the travelling public.
"So it's been very much a mixed report card that we would give to Abellio, but one that we did not believe lived up to our aspirations."
The firm struggled to live up to customer and employee expectations during its time in charge, with cancellations and lateness an ongoing problem.
The TSSA union celebrated the news, stating: "This announcement is long overdue - much like many ScotRail trains were whilst Abellio was in charge."
What does it mean for employees?
Matheson confirmed that all ScotRail staff would retain their jobs.
He said: "ScotRail staff will transfer to the new Scottish Government-owned entity, with their terms and conditions protected."
Will services continue as normal?
The train operator confirmed that it would continue to deliver "a reliable service".
In a statement released on its Twitter, ScotRail stated: "We want to reassure you that we'll keep operating a reliable service to support the vaccine rollout and the opening up of the economy over the coming months."We'll work closely with Transport Scotland to ensure a smooth transition to the new operator, to deliver stability for customers and railway staff."