'New slip area' of 100,000 tonnes of material at Rest and Be Thankful
Up to five times as much debris could fall as the 20,000 tonnes of landslips last year at the notorious A83 Rest and Be Thankful pass in Argyll, Transport Scotland has revealed.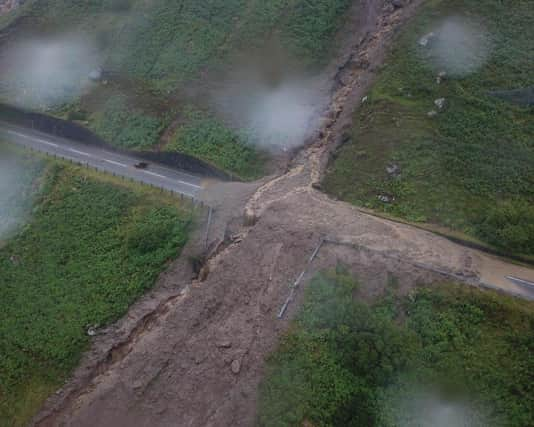 It said monitoring estimates by road maintenance firm BEAR Scotland showed "potentially up to 100,000 tonnes of material within the new slip area" following the last major landslide in August.
The Scottish Government agency said a debris fence, "catchpit" and water diversion had been installed to reduce the impact of any further landslips.
A Transport Scotland spokesperson said: "Following regular monitoring and geo-technical studies of the site of the Aug 4 landslip, and further movements in September and October, BEAR Scotland gave us an updated estimate in late November of potentially up to 100,000 tonnes of material in the new slip area.
"Like any landslide-prone area, experts suggest this material may stabilise or experience other movements.
"A series of mitigation measures have now been installed to address this matter, including a debris fence within the scar, diversion of hillside water flow, a new roadside catchpit beside the A83 and a debris bund alongside the Old Military Road local diversion.
"The safety of the travelling public and operating company staff is a key priority, so we are committed to looking at further short and medium term measures to improve the resilience of the route in tandem with the work to identify a permanent solution.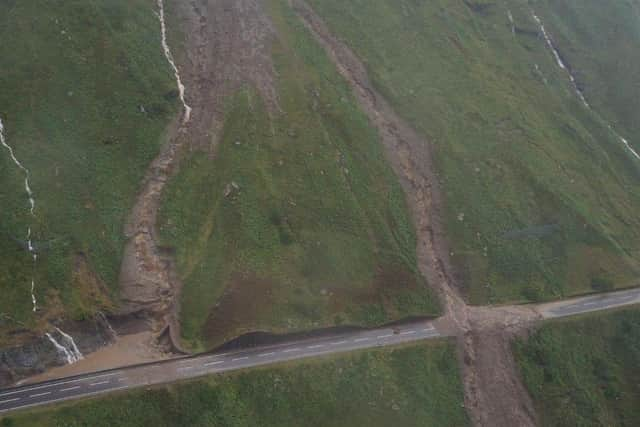 "More than £15m has been invested in landslide mitigation work to date, and engineers are developing a programme for further measures to help bolster the resilience of this section of the hillside in the coming financial year."
Meantime, Transport Secretary Michael Matheson is due to announce this spring which of 11 options for bypassing the road will be chosen.
They include bridges or tunnels across the Clyde via Bute or the Cowal peninsula, and a route to the north of the A83
Transport Scotland said he had ordered the work to be accelerated.
Argyll and Bute Council today demanded the project was completed by May 2026.
Leader Robin Currie said: "Everyone with Argyll and Bute's interests at heart is agreed that urgent action is needed to ensure our connections to and from the rest of the country are reliable, sustainable and open for business at all times."
Comments
 0 comments
Want to join the conversation? Please or to comment on this article.