New CalMac ferries will be wider to accommodate bigger cars
Major plans to replace more than half the ageing CalMac fleet over the next ten years include wider vessels because cars have got bigger.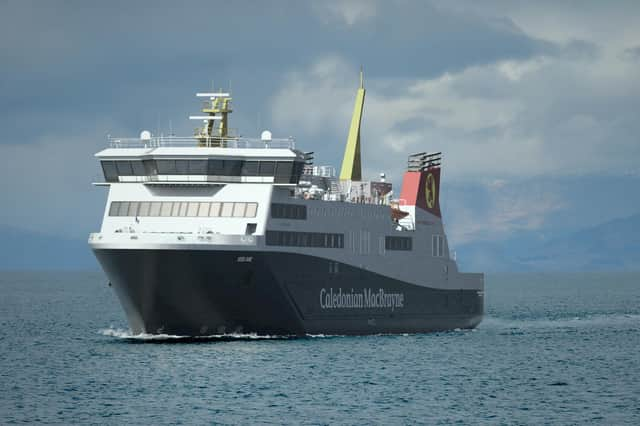 A total of 19 new ships are due to be ordered in a project which vessels owner Caledonian Maritime Assets Limited (Cmal) described as a "mountain to climb".
The Scottish Government company said the £550 million order book comprised six major ferries, ten smaller vessels and three replacements for chartered ferries on Clyde routes from Gourock.
However, chief executive Kevin Hobbs told The Scotsman the much-needed programme had been set back by two years because of major delays and cost over-runs to two other CalMac ferries being built at Ferguson Marine in Port Glasgow.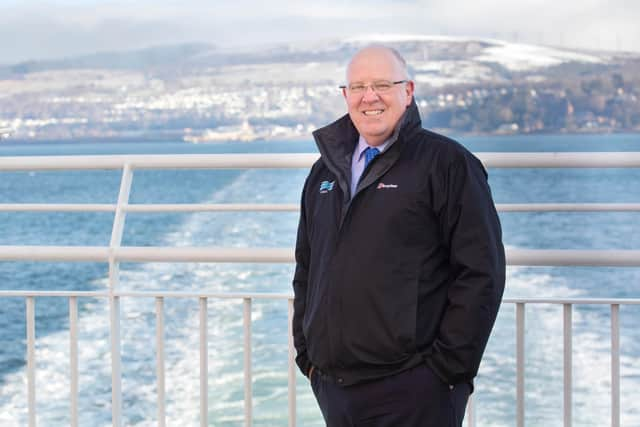 He said the problems, which are the subject of a Holyrood inquiry, also had an "enormous and crushing" impact on Cmal.
Mr Hobbs said the first of the 19 vessels would be for Islay, costing £45-50 million, and was due to go out to tender by the middle of next year.
Meanwhile, the process to replace seven smaller ferries, which will be the next generation of CalMac's world-first diesel-electric hybrids and will cost £15m each, will start in January.
These will operate fully or for a greater proportion of their day under electric power thanks to improved battery technology.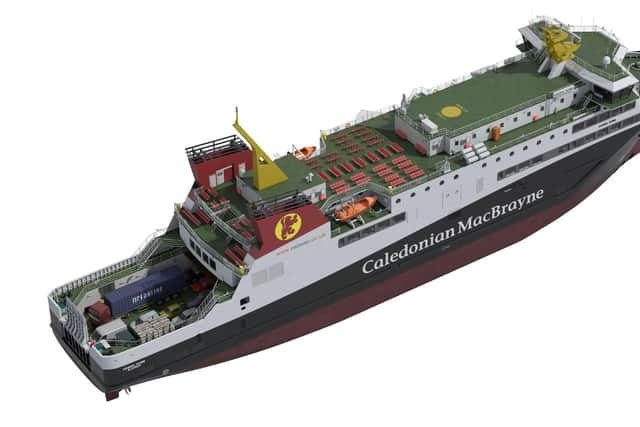 Concept designs are also being drawn up for the three new Clyde ferries for Gourock to Dunoon and Kilcreggan, costing some £6m each.
Three other ferries for the Harris-North Uist, Barra-Eriskay and Mull-Iona routes are also on the list.
Mr Hobbs said some of the ferries could be 1m wider than their predecessors because of the growing size of cars.
He said: "The average width and weight of cars has increased, such as SUVs.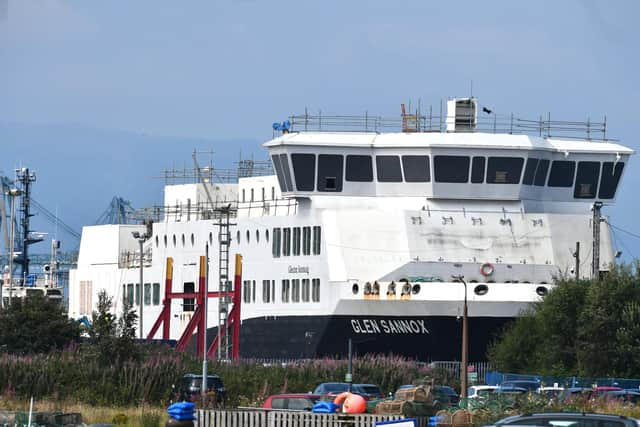 "It certainly has had an effect.
"A vessel may have been designed to take 60 cars.
"You are now depleting that by 10-15 per cent because the lane widths on board are inadequate for some of the cars.
"The lane widths on new vessels are wider than the old lane widths.
"That means the overall beam – the width of the ship – will increase a bit.
"But that increased beam helps the hydrodynamics of a ship, which then reduces the fuel.
"A wider ship certainly uses a little bit more steel, but in terms of cost, it's almost inconsequential."
Mr Hobbs said the ferry-building programme was vital after two decades of being starved of spending.
He said: "There has been significant under-investment in ferries and ports for the past 20 years.
"In no way is it party political, it's just a fact of life there hasn't been the prerequisite money."
He said an average of £23-24m a year had been spent over that period – but it needed to be doubled.
He said: "That's obviously quite a large amount of money over 20 years that hasn't been spent."
It had resulted in CalMac's fleet averaging 23 years old when it should be 16 years.
Mr Hobbs said: "There is a lot of work to be done and there's a lot of replacement that needs to take place.
"We have done everything we possibly can since our inception in 2006 to ensure we have a robust plan in place.
"But that has to be backed up with financial commitment from the [Scottish] Government, and if that doesn't come along that then causes the problem we are now faced with."
However, Mr Hobbs was confident of sufficient Scottish Government loans – the funding method – to enable the new ferries to be built.
"We are confident we will get the money we need."
In the interim, he said the Scottish Government had agreed to Cmal's request for an extra £4m a year over the last three years for extra maintenance work to improve the resilience of the current fleet.
He said £300-350m would also be needed on port upgrading, such as at Lochboisdale, Armadale and Gourock.
As for the Ferguson Marine fiasco, Mr Hobbs blamed it on "complete and utter contractor failure".
The shipyard had to be rescued from collapse last year and taken into Scottish Government ownership.
An inquiry by the Scottish Parliament's rural economy and connectivity committee is due to report in the next few weeks.
Mr Hobbs expects the MSPs to criticise everybody involved.
He said the delays had been "absolutely tragic" for the island communities involved, who had been "let down very, very badly.
"We should have been well on with building more ships at this stage but the resource involved in sorting out the problems which we've been subjected to has been, to be frank, enormous and crushing in many respects.
"We have been under some pressure to work our way through this.
"We are a very small professional team but there is only so many hours in a day."
Glen Sannox is now expected to start operating on the main Arran route in summer 2022 – more than three years late – after being delivered to CalMac between April and June that year.
Her unnamed sister vessel is due to enter service early in 2023 on the Skye-Harris-North Uist routes following delivery between December 2022 and February 2023.
A Transport Scotland spokesman said Cmal's plans would be considered by ministers.
Its spokesperson said: "This strategy is rightly prepared by Cmal as part of setting out the organisation's anticipated future workload and priorities.
"Individual vessel procurements and funding will be considered as part of the wider strategic planning by ministers, such as the vessel replacement and deployment plan and the ferries plan and its successor, the islands connectivity plan."
A message from the Editor:
Thank you for reading this article. We're more reliant on your support than ever as the shift in consumer habits brought about by coronavirus impacts our advertisers.
If you haven't already, please consider supporting our trusted, fact-checked journalism by taking out a digital subscription.
Comments
 0 comments
Want to join the conversation? Please or to comment on this article.