Holiday firms expect 'Sunshine Saturday' bookings by UK travellers to return to pre-Covid levels
Holiday companies expect bookings to reach or even exceed pre-coronavirus levels tomorrow.
The first Saturday of the year is known as Sunshine Saturday by the travel industry as it is typically the most popular day to book a foreign trip.
Trade association Abta said tour operators and travel agents expected this Saturday would be "one of the busiest for a number of years" due to the UK scrapping Covid restrictions except for arrivals from China.
The organisation commissioned a poll of 2,000 consumers that indicated 61 per cent of people are planning to take an overseas holiday this year.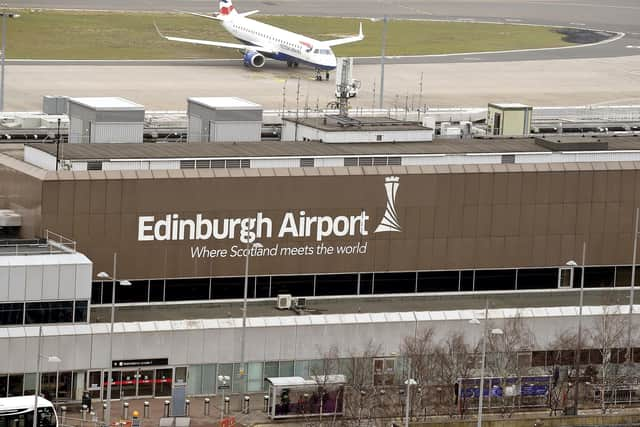 Some 31 per cent of respondents to a separate survey of 500 people said they plan to book a holiday earlier than normal in an attempt to get the best price.
Abta chief executive Mark Tanzer said: "The start of the year usually brings lots of enthusiasm for booking holidays and we know many people will be really looking forward to getting away in 2023.
"People's appetite for holiday taking has remained remarkably resilient despite the ongoing pressure on people's finances, though there's definitely a strong focus on securing great value for money.
"Our number one piece of advice is to book with a reputable travel company, such as an Abta member travel agent or tour operator, who can help you find the holiday you're looking for at the price you want to pay."
Abta said there is a trend for more people choosing holiday locations closer to home this year.
Spain is expected to retain its position as the most popular foreign destination for UK holidaymakers this year, following by the USA and France.
There is also strong demand for Greece, Turkey and Italy.
Australia, which reopened its borders to international travellers last year, ranked eighth overall for the most popular destinations for UK travellers this year in Abta's survey.
The results have been published after a separate study suggested travelling to see friends and family could help improve a person's health.
People who leave their local community are more likely to report good health compared to those who stay closer to home, researchers said.
The range of places visited and how often people travel are also important factors, according to academics from University College London (UCL).
Those who travel more than 15 miles from home were more likely to report good health, they found.
Researchers also found those who travelled to a wider variety of places were more likely to see friends and family, with increased social participation linked to better health outcomes.
Lead author Dr Paulo Anciaes, from the UCL Bartlett School of Environment, Energy & Resources, said: "There are several hypotheses for the link between contacts with family and friends and better health.
"It reduces stress, probability of depression and other mental health issues.
"Family and friends can spot symptoms, and remind or give advice about check-ups, hospital appointments and healthy habits.
"People may also see family and friends to do healthy activities that they would not do on their own, such as long walks. And talking to people is also an exercise for the brain."
Comments
 0 comments
Want to join the conversation? Please or to comment on this article.