Highlands and Islands Airports Limited (HIAL) has reported a 38.7 per cent year-on-year increase in passenger numbers for 2022/23. The 12 months to March saw almost 1.5 million people use the 11 regional airports in the HIAL network, with the latest figures equating to 85 per cent of the figures being recorded before the Covid-19 outbreak.
The total number of passengers using HIAL airports in 2022/23 was 1,426,391, compared to 1,028,466 in 2021/22.
There were significant increases at Inverness airport with 63.5 per cent growth in passenger numbers. Dundee saw a surge of 59.2 per cent in passenger numbers, while Stornoway recorded 29.1 per cent growth.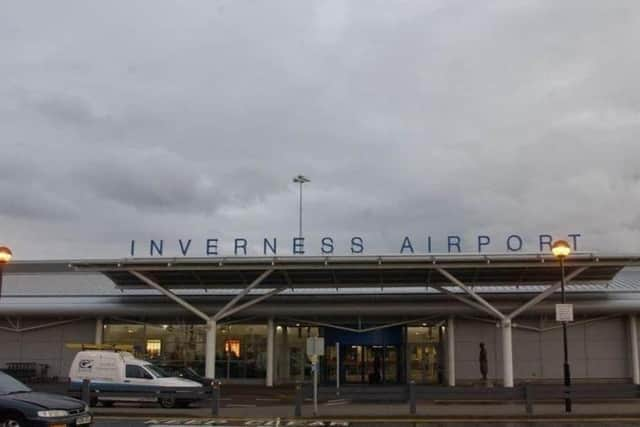 Islay saw growth of almost 60 per cent while Kirkwall saw passengers growth increase by 13.3 per cent. Sumburgh saw 10 per cent growth while Campbeltown experienced growth of 40.8 per cent to 6,712. Tiree saw passenger numbers rise by 15.3 per cent and Benbecula saw 31,376 passengers, a growth of 11.5 per cent. Barra saw a 9.4 per cent increase and Wick John O' Groats recorded 9,200 passengers for the financial year.
The rise in passenger numbers has coincided with problems across CalMac's ferry network serving several key Scottish islands. Lewis has been among the destinations hit by ferry disruption.
HIAL managing director Inglis Lyon said the increases were a testament to the work and commitment of staff across the organisation to get the airports back to the levels they were operating at before the Covid-19 pandemic.
He said: "The figures highlight the vital role our people and airports play in the future sustainability and prosperity the communities we serve. They also reflect well on the huge effort made by our airline partners to maintain service levels throughout the recovery period."
Transport minister Kevin Stewart said: "These are welcome figures as HIAL and the wider aviation industry continue to recover from the impact of the pandemic. I look forward to seeing passenger numbers continue to rise at HIAL's airports during the coming year."