They made the first ever ever journey in one of Stagecoach's autonomous buses - and the company hailed it a success.
The project, named CAVForth, is part funded by UK Governments Centre for Connected and Autonomous Vehicles, and will be the first registered service in the UK to use full sized autonomous buses.
A fleet of five vehicles will cover a 14-mile route, in mixed traffic, at up to 50mph across the iconic Forth Road Bridge from Ferrytoll Park and Ride, in Fife to Edinburgh Park Transport Interchange.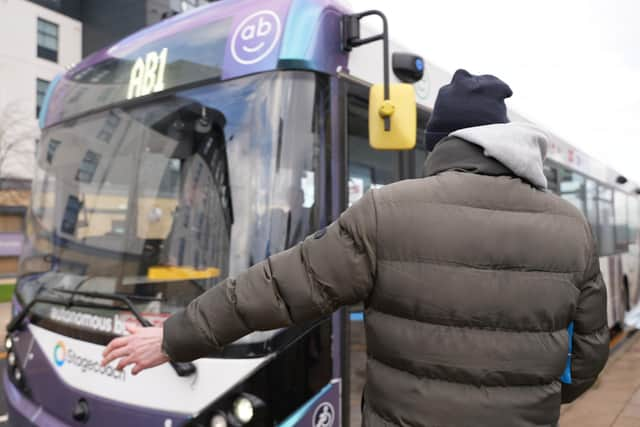 Once registered, the service will operate a frequent timetable with the capacity for around 10,000 journeys per week.
The vehicles feature 'bus captains' who will be on board to re-assure passengers during their journey over the bridge.
They are also fitted with ground-breaking sensor that enables them to run on pre-selected roads without the safety driver having to intervene or take control.
The pilot journey was hailed as a "hugely significant step" by Ivan MacKee, Scottish Government Transport Minister.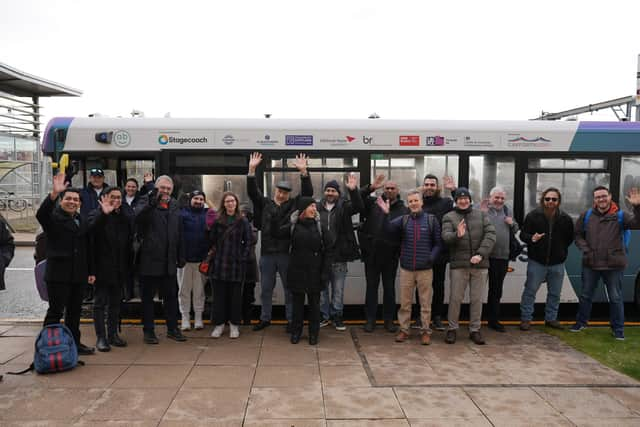 He said: "It has been really encouraging to watch the project develop through the various steps, from early testing and demonstrations through to carrying of passengers along the route for the first time.
"Our trunk road network can provide a wide range of environments as a diverse testing ground, and the ground-breaking and globally significant Project CAVForth will really help Scotland establish its credentials on the world stage."
Louise Simpson, operations director and CAVForth lead project manager for Stagecoach, said: "We are really excited to have reached this next major milestone in our project plan to deliver the UK's first full sized autonomous bus, which has seen us successfully carry a group of passengers on one of the new buses.
"Until now, only project team members had been able to trial the autonomous service so it's great that our co-design panel has had this opportunity and we welcome any views they have to ensure we deliver a great, inclusive, and accessible service to our customers when we launch in the spring."