Edinburgh Airport: flights diverted as emergency runway repairs spark delays
Holidaymakers faced delays of up to two hours this morning after Edinburgh Airport was closed for emergency runway repairs.
Flights were suspended and diverted while teams carried out the work. Passengers spoke of being diverted to Glasgow and Newcastle, while those waiting to depart were warned of delays
Among those caught out were Hamilton Accies football team who were travelling to Coleraine for an SPFL Trust Trophy tie. Kick-off had to be pushed back to give the team - and travelling fans - time to get there.
The club tweeted: "We are now en route to Belfast and Coleraine, and in discussions with our friends at Coleraine and SPFL we are now aiming at a 345pm ko. We apologise for this inconvenience which has been caused by issues at Edinburgh Airport. We are now on way though."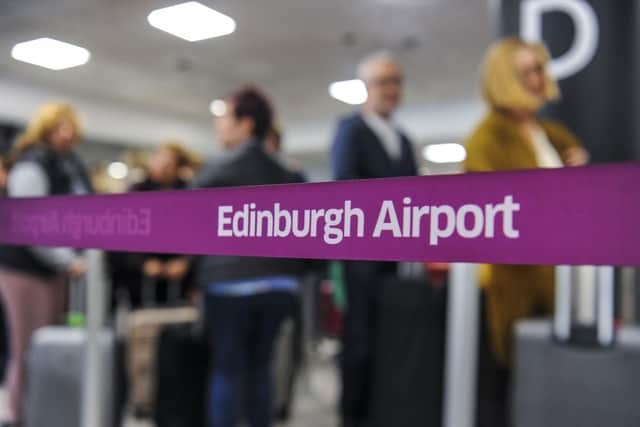 One traveller said their flight circled Edinburgh and was then diverted top Glasgow, while another tweeted: "I'm stuck on a plane on the stand at Edinburgh airport. Been told the runway repairs are now complete so flights can land/take off."
The problems occurred earlier this morning when the runway was closed for repairs. No further details were given. A spokesperson for Edinburgh Airport said: "Arrivals and departures are currently suspended for a short period while our teams carry out emergency repairs on our airfield. Safety is our priority and we thank passengers for their patience."
In August, the airport suffered another closure after a fault was discovered just off the runway. Flights were diverted while others due to take off were held at the gates.