EasyJet cancels 1,700 summer flights in chaos for holidaymakers as strikes and airspace closures hit
​More than 100,000 holidaymakers have been hit by easyJet summer flight cancellations.
More than 100,000 holidaymakers have been hit by easyJet summer flight cancellations.
The airline has axed around 1,700 flights scheduled between July and September due to air traffic control (ATC) restrictions, the PA news agency understands.
Most of the flights are at Gatwick airport, west Sussex.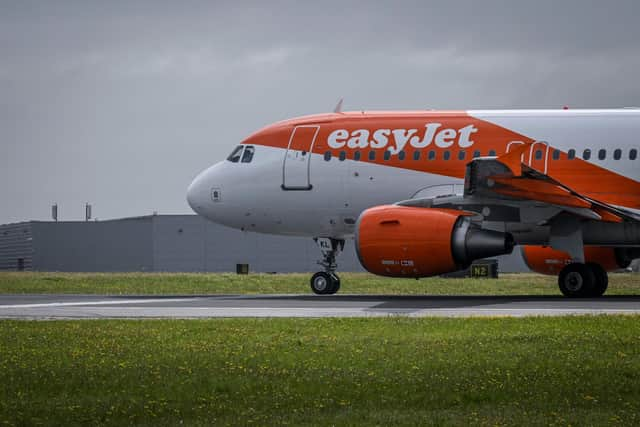 The decision to cancel the flights will affect 180,000 passengers, the Independent reported.
ATC restrictions due to strikes, staff shortages and airspace closures related to the war in Ukraine are expected to be among the biggest problems facing airlines this summer.
Eurocontrol, which manages European airspace, recently warned that demand from airlines "might get close to capacity" for ATC in large parts of Europe, including London, Brussels and Madrid.
Fridays and weekends are expected to be most at risk of disruption.
A statement from easyJet said: "We are currently operating up to around 1,800 flights and carrying around 250,000 customers per day with more crew and pilots flying than ever before and like all airlines, we review our flights on an ongoing basis.
"As Eurocontrol has stated, the whole industry is seeing challenging conditions this summer with more constrained air space due to the war in Ukraine resulting in unprecedented ATC delays, as well as further potential ATC strike action.
"We have therefore made some pre-emptive adjustments to our programme consolidating a small number of flights at Gatwick, where we have multiple daily frequencies, in order to help mitigate these external challenges on the day of travel for our customers, and we continue to operate around 90,000 flights over this period.
"Customers whose flights are affected are being informed, with 95% of customers being rebooked onto an alternative flight and all customers provided with the option to rebook or receive a refund.
"We are sorry for any inconvenience that this may have caused."
The airline insisted the delays are not due to staff shortages, which plagued the aviation sector last year.
Paul Charles, chief executive of travel consultancy The PC Agency, said: "I've been warning for some time that our UK airport infrastructure, along with continuing people shortages at airlines and ground handlers, cannot cope with the massive summer demand.
"Just when you thought you had secured a flight to your summer holiday paradise, it gets changed and causes more inconvenience and stress.
"Airlines have to get better at planning and delivering, not letting down customers at short notice.
"EasyJet aren't the first and won't be the last to take such action this summer."
Julia Lo Bue-Said, chief executive of Advantage Travel Partnership, a network of independent travel agents, said: "Hearing your flight has been cancelled will be devasting news for all those who have made their summer travel plans and are beginning to get excited about their holidays.
"Changes to travel plans late in the day can be stressful, and those impacted by the easyJet cancellations will be having to seek alternative flight arrangements now.
"However, for context, these cancellations only represent a small percentage of the total summer departures and of course, many will depart for their holidays as planned.
"Disruption because of congested airspace is an issue facing the airline industry during this very busy period but it's essential that airlines do all they can to ensure that there is as little disruption to travellers as possible and work to ensure that consumer confidence in the travel industry remains high."
Comments
 0 comments
Want to join the conversation? Please or to comment on this article.