Dozens of BA CityFlyer pilot jobs to be axed at Edinburgh Airport
Dozens of BA CityFlyer pilot jobs are set be axed at Edinburgh Airport, according to an industry union.
The British Airline Pilots Association (BALPA), the registered trade union for UK pilots, has announced that it was formally notified of proposed redundancies at the company on Tuesday afternoon.
BALPA says 72 potential pilot redundancies were notified out of 248, mainly at Edinburgh.
The airline, which runs short-haul services, operates British Airways branded flights out of London City and Edinburgh Airports.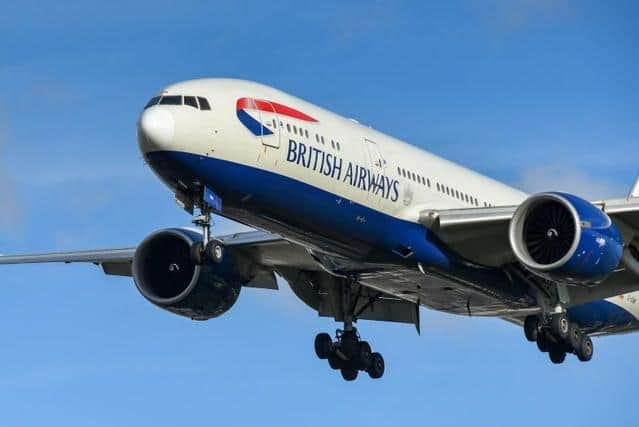 BA CityFlyer is also in discussions about changes to its Edinburgh crew base, but flights will not be stopped.
Brian Strutton, BALPA general secretary, said: "CityFlyer had been a successful part of BA so this is yet more shocking and devastating news. While the Chancellor fanfares his Job Retention Scheme the aviation industry continues to haemorrhage jobs.
"The Government is making this crisis worse for aviation by imposing restrictions on flying and forcing airlines into a death spiral.
"BALPA will fight for every job in CityFlyer at London City and Edinburgh Airports which rely on this important and efficient airline."
Chancellor Rishi Sunak revealed today that the UK scheme to pay wages of workers on leave because of the Covid-19 pandemic will be extended to October.
Mr Sunak confirmed that employees will continue to receive 80 per cent of their monthly wages up to £2,500, although the government will ask companies to "start sharing" the cost of the scheme from August.
It comes after the UK Government announced that a two-week quarantine period will be introduced for people arriving in the UK, in a bid to prevent more people importing the virus and infecting the population.
There will be some exemptions for people arriving from the Republic of Ireland as part of the Common Travel Area, and the government has already said in a separate statement that travellers from France would be exempt too.
In its latest travel guidance, the UK Government recommends only travelling where absolutely necessary.
The government guidance also says plane passengers should remain 2m (6ft) apart from other people wherever possible.
A BA spokeswoman said: "We can't comment further while we consult with our unions."
The UK Government has been contacted for comment.