Exclusive:

Desperate Islanders hit by CalMac ferry chaos: 'not trying to fly to the moon, just trying to get to Glasgow'

The Lochboisdale ferry to the mainland is running again and South Uist is open and waiting for business. But islanders are sorely counting the costs following the loss of their lifeline route for a month and now want their service protected as they come back from the crisis.
Outside Cnoc Solleir in South Uist, the bunting flies high to welcome guests, some who have travelled across the world, to its summer school for total immersion in Gaelic language, music and culture.
Inside, those running the event, which also attracts islanders home to enjoy nights of gigs, pub sessions and ceilidhs with friends and family, are just relieved they got here.
"We have lost ten per cent of bookings which is a significant cost to a charity like ours," said John Joe McNeill, chief executive of Ceòlas, which runs the Gaelic cultural and learning centre.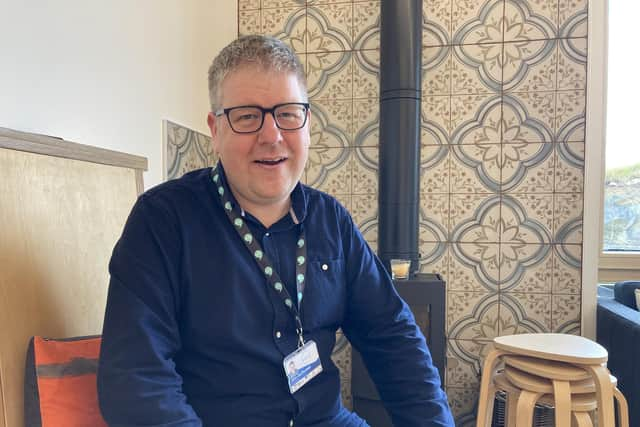 "People didn't have the confidence to travel. It's not just about getting here but also about getting home again back to their lives.
"We know that people also book last minute but unfortunately we have heard they are not going to book this year. We can't really put a figure on what we have lost. It's really, really challenging and difficult," he said.
The centre sits just north of Lochboisdale, where the main service to the mainland via Mallaig was cancelled for the entire month of June as the ferry was moved to cover the Islay route, with the decision leading to a large-scale protest at the terminal. Now, the sight of the MV Lord of the Isles coming into port once more is a welcome one but has done little to shift the anger felt here.
"We now want some confirmation, some certainty from CalMac that when this happens again, when there are ferries breaking down, it is not always our service that is picked to solve issues elsewhere" Mr McNeill added.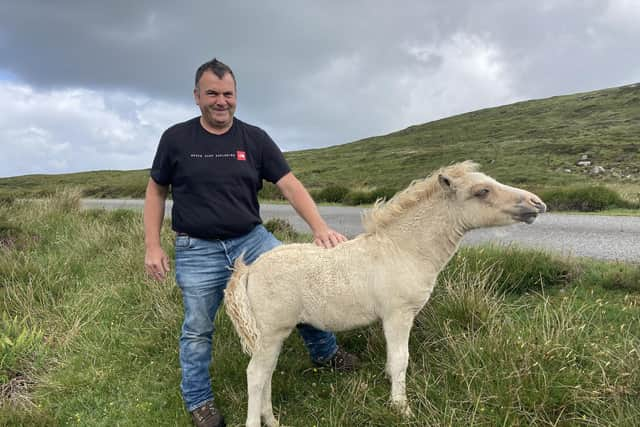 A group of islanders spent last Wednesday night on a video call with newly-appointed transport minister Fiona Hyslop and asked for a commitment that their service won't be removed for the next 18 months to give islanders and business a chance to rebuild and plan ahead once more.
Although not agreeing to the 18-month reprieve, Transport Scotland did appear to concede to the need for protection of the route.
A statement said: "We would expect the recent, recurring and significant disruption experienced on the Lochboisdale service to be fully taken into account in the event of any future decisions by CalMac to cascade vessels being necessary."
Meanwhile, the Scottish Government has asked CalMac to review the "matrix" that determines which services will be impacted when ferries are taken out for repair or maintenance, with consideration to be given not just to passenger numbers affected but to the economic impact on communities of such decisions.Christina Morrison, who runs Croft and Cuan cafe and food truck next to Lochboisdale ferry terminal with her chef sister Samantha, said 50 per cent of her lunchtime takings came from ferry passengers.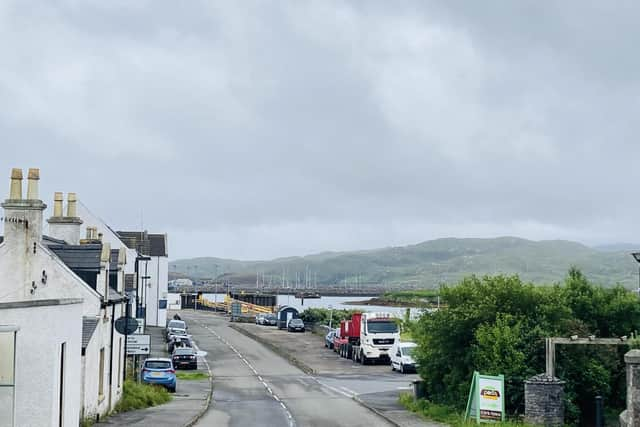 She said: "People keep saying to me 'you must be so relived the ferry is back on'. Absolutely not, I am still nervous. I was excited in May when the ship came back on, and then look what happened."
"We have taken more than our fair share at Lochboisdale. We don't know how long the service will be in place for. In order for us to regain confidence, we need that 18-month assurance."
She said there had been a lot of chat of people moving off the island. Meanwhile, others are wondering if their businesses will survive, given this summer's poor takings have left lending and investment for necessary growth uncertain.
Ms Morrison said: "The ferries are such a crucial part of living here and islanders are absolutely furious about what has happened. Every single person has been affected one way or another, whether it be time, money or stress.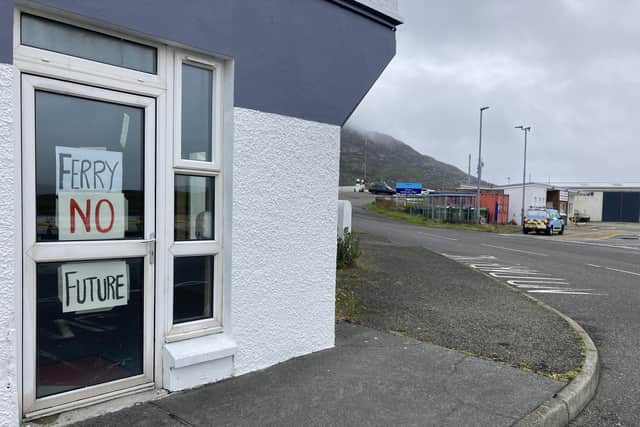 She added: "It's the 21st Century and we should have basic infrastructure. We are not trying to fly to the moon. We are just trying to get to Glasgow."
Crofter Donald John Cameron, of Loch Skipport, is in his second year of running croft tours as he expands into agri-tourism.
He said: "What is happening at CalMac is affecting people here in two ways. Some people are just mentally closing down, it is affecting their mental health. Other people are getting angry. I am one of the ones who is getting angry. It is affecting my business, my livelihood. I am trying to grow my business but the biggest challenge at the moment is the disorganisation of ferry travel."
Robbie Drummond, Chief Executive, CalMac said, who has now met with islanders on South Uist to discuss the impact of company decisions, said changing the matrix would not offer "new solutions" when there are not enough ferries running.
He said: "We know that no community wants to be without their service, so when we are left with less vessels than we require to operate every route we need to make difficult choices. The matrix is a simple tool to help inform decision making, but each situation is different depending on the technical challenges we are facing and changes to the matrix will not offer new solutions to not having enough available vessels."
Mr Drummond added: "However, I have committed to review the matrix. An Island Communities Impact Assessment (ICIA) is being carried out, which involves consultation with 25 ferry communities across our extensive network. This is a complex piece of engagement, which will take months not weeks."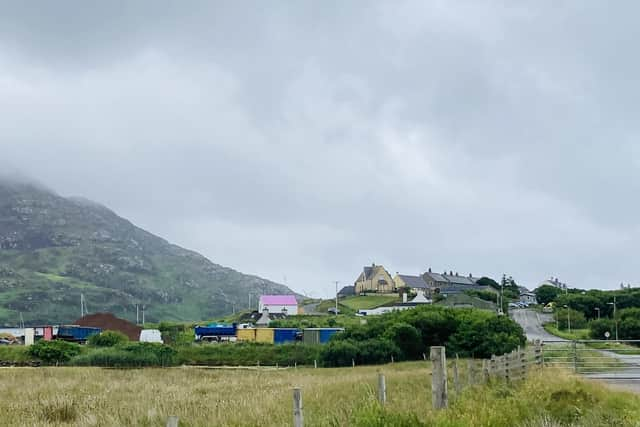 He added: "We also committed to spending more time in our communities so we can listen and understand their real experiences and how we can make our service better and employing more staff on the islands."
In South Uist, as elsewhere, real stories of how the loss of an island ferry service impacts real lives are not hard to find.