Caledonian Sleeper losses rise after record ticket sales cancelled out by soaring interest rates
Scotland-London service was £4.3 million in the red prior to nationalisation in June
A strong post-pandemic bounce back in ticket sales on the Caledonian Sleeper to reach record levels was eclipsed by soaring interest rates, which left the service deeper in the red over the year to March, new figures show.
The privately-run overnight Scotland-London train operation lost £4.3 million in 2022/23 – just prior to its nationalisation by the Scottish Government – compared to £3m the previous year, according to its annual accounts.
It means Serco, whose franchise ended seven years early in June, lost a total of £77m since it took over the trains in 2015, the firm told The Scotsman. The accounts stated that despite Scottish Government support of £29m, "interest rates, which are outside its bounds, increased, lowering the profit margin".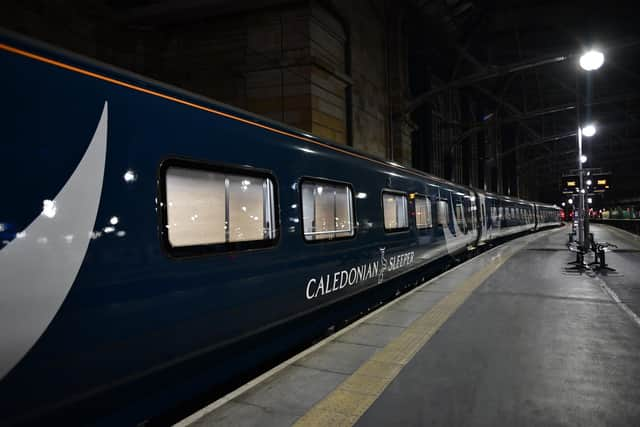 The increased loss came despite revenue from passenger tickets increasing from £21m to £29m in 2022/23 – the highest under the franchise. That topped the £26m total in pre-Covid 2019/20, which was the first year of its brand new fleet, which feature double beds and en-suite loos and showers.
Retail spending, such as food and drink in the trains' Club Cars, also nearly doubled from £553,000 to a record £940,000.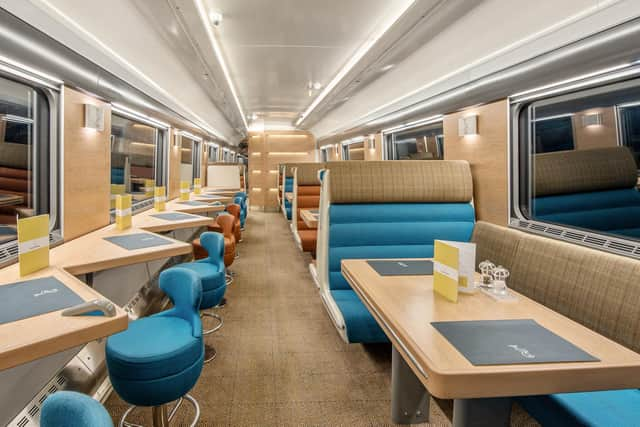 Caledonian Sleeper head of sales and marketing Steven Marshall said prospects for the service looked very good.
He said: "We are in a very strong place and enjoying record sales now that travel is returning to pre-Covid norms. We carried a record 999 passengers one evening last week, the highest single night in the life of the new trains.
"The outlook for the Sleeper continues to look bright with strong forward revenues for this year and into 2024."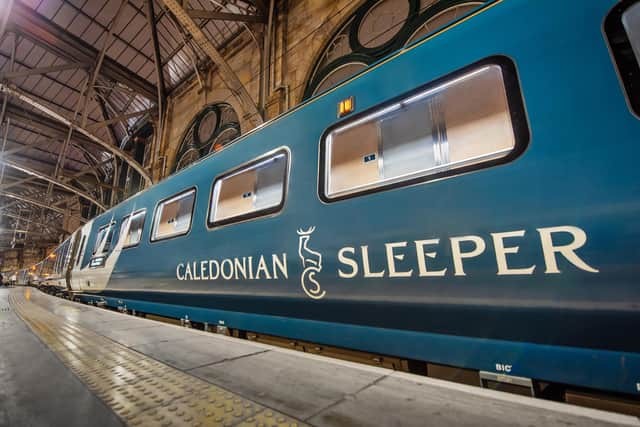 She said she was looking at how to boost the Inverness service, such as by adding more carriages or increasing its frequency, because it was so popular that it could sell twice over on some nights. Sleepers also operate six nights a week between Aberdeen, Fort William, Edinburgh, Glasgow and London.
Ms Darbandi said a new route to Oban was also being considered to improve access to the Hebrides.
Also being assessed is the trains being privately chartered for events on Saturdays when they don't run because of traditionally low demand. This could include to take wedding parties to the Highlands after a woman booked most of a train for her 50th birthday.
However, the cost of supporting the service was criticised by Edinburgh Airport chief executive Gordon Dewar at an aviation and sustainability event at this month's Festival of Politics at Holyrood. He said: "The current subsidy level to go on the Sleeper is about £250 per person. I don't think that's a good use of the money. I have no idea why we do that and it's certainly not a decarbonisation solution."
Comments
 0 comments
Want to join the conversation? Please or to comment on this article.