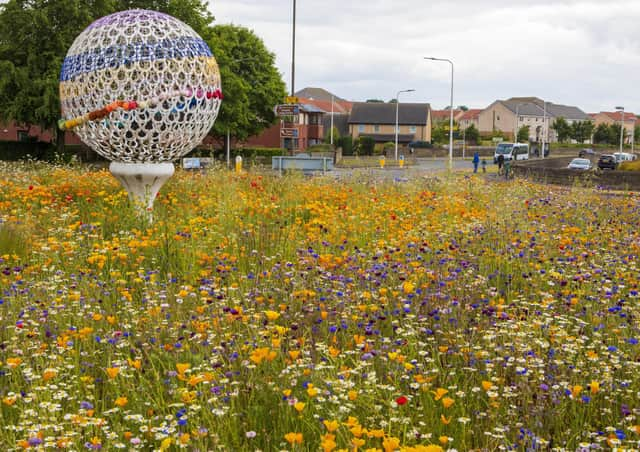 Colourful plants including primroses, meadow buttercups, dandelions, corn poppies and hedge woundwort have made an eye-catching display for motorists and provided an urban home for pollinators and insects in Musselburgh, East Lothian.
It was first sown 16 years ago by East Lothian Council in a bid to help the environment.
The plants on the roundabout have self-seeded and become a vibrant array of colour, and a habitat for bees, butterflies, hoverflies and beetles.
A spokesman for East Lothian Council said: "Some of the wildflower sites in East Lothian form part of the John Muir Pollinator Way which aims to create and enhance habitat for pollinators along the entire 134 mile route of the John Muir Way. This initiative, developed by Buglife UK, identifies where wildflower forage and nesting habitats for pollinators and other wildlife can be created, enhanced and managed along the John Muir Way including on school grounds, golf courses, cemeteries and public parks."