Bus fares may have to become 'more affordable' and services reliable to win future Scottish Government funding as prices rise
"More affordable" fares and reliable services could be a condition of future taxpayer support for Scotland's bus network.
A review of Scottish Government funding for bus operators includes strings being potentially attached to funding the country's biggest form of public transport, Scotland on Sunday has learned.
News of the move came as Stagecoach increased its ticket prices by 15 per cent in east and west Scotland, and 12 per cent for its services in the Highlands, and Aberdeenshire and Moray (Bluebird).
Lothian, the main operator in Edinburgh, hiked fares by around 11 per cent, while the main Glasgow and Aberdeen firm First Bus increased its prices by an average of 9 per cent.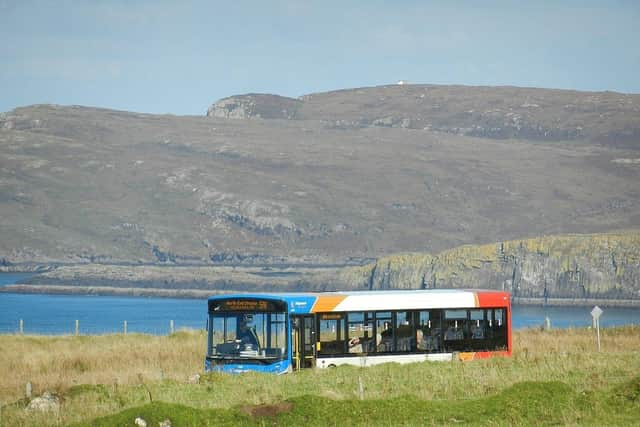 However, West Coast Motors and Borders Buses said no increases were planned "at the moment".
Kevin Stewart, who replaced Jenny Gilruth as minister for transport last week, said of the review: "We have been clear that the support provided to transport operators needs to evolve to ensure it remains fit for purpose and is sustainable in the long term."
The Scottish Greens said the review represented a "clear signal" that operators must protect services or lose funding, but industry chiefs called for an increase in the £50m Network Support Grant (NSG) because the amount of money received had "flatlined" for a decade.
Stewart said: "The NSG is intended to keep services more extensive and fares more affordable. Transport Scotland continuously reviews this grant to ensure it continues to provide value for money while we also progress opportunities to improve bus services.
"We are aware of the importance of rural bus services and are committed, in conjunction with operators and local authorities, to improving services to ensure everyone has accessible public transport, regardless of geographic location."
The review is separate from ministers' public transport Fair Fares review, launched as part of the SNP's power-sharing deal with the Scottish Greens in 2021, which has still to be completed.
Scottish Greens transport spokesperson Mark Ruskell said the bus funding review would be crucial to improving services, especially in rural areas.
He said a letter to bus operators from Gilruth said NSG would continue over the year to next March "with the objective of maintaining service levels and keeping fares more affordable to passengers."
But she added: "I am however conscious of the need to ensure that public subsidy is being used to best effect. To that end I have instructed my officials in Transport Scotland to carry out a full review of all funding streams from the Scottish Government to bus operators in Scotland."
Ruskell said: "We have a postcode lottery of services, with rural communities in particular feeling the brunt of poor or inconsistent services.
"If we are to encourage people to leave their cars at home then we need good and reliable services across Scotland. It is right that the Scottish Government supports local services, particularly where routes are less profitable, but that must come with accountability and conditions around quality and reliability."
Jenny Milne, founder of the Scottish Rural and Islands Transport Community group, said: "With the cost of living in rural areas significantly higher than elsewhere, along with a recent reduction in scheduled services, the review offers a timely opportunity for a rethink on how best to serve those living and visiting there."
The Confederation of Passenger Transport, which represents bus operators, called for increased funding.
Scotland director Paul White said: "Support for bus is delivered through the NSG at a level that has been flatlined since 2012. Bus accounts for three quarters of all public transport journeys in Scotland and the budget for NSG in the coming year is £50m. The rail franchise budget is £800m.
"The bus sector is fully aligned the government's objectives for accessible, affordable bus travel. Government support for bus users must also reflect this ambition."
Comments
 0 comments
Want to join the conversation? Please or to comment on this article.