Baggage Edinburgh: Male cyclist resorts to borrowing female friend's gear for Hebrides trek after Lufthansa luggage delay
Visitor from Germany criticises lack of assistance from Menzies Aviation baggage firm
A visiting cyclist has resorted to borrowing a female friend's gear for a bike trip through the Western Isles after his luggage was mislaid en-route from Germany.
Retired maritime educational charity worker Ronnie Lappin took the drastic step to enable him to ride the 185-mile Hebridean Way after his bag arrived in Edinburgh on a later flight than his Lufthansa service from Frankfurt on August 3.
After failing to contact Menzies Aviation, Lufthansa's handling agent at Edinburgh Airport, Mr Lappin traced his bag via another agent, Swissport, after discovering it handled the airline's luggage at other airports. However, Mr Lappin, 67, said he had to borrow clothing from his friend because his case did not arrive until after he set off on his trek.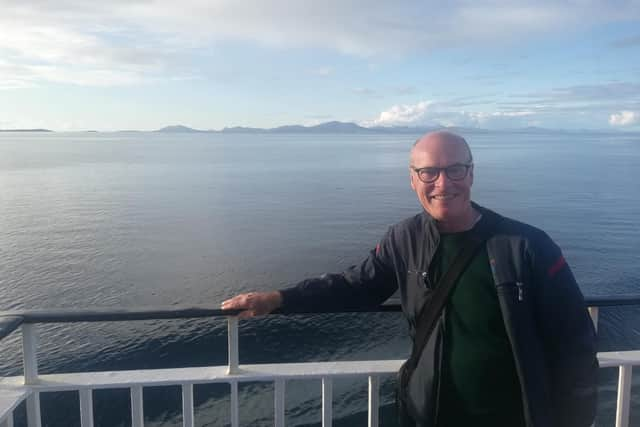 He told The Scotsman: "Knowing there was no way that I was going to get my case before heading to the Outer Hebrides, I went out to buy a limited number of clothing items. Nevertheless, I had to borrow a fleece, jumpers and T-shirts from my friend.
"The camaraderie amongst the hostelers [on the trip] was fantastic and everyone got a good laugh out of my attire."
Despite losing bags on previous flights during a working career that has taken him to 135 countries, Mr Lappin criticised Menzies Aviation's poor service in Edinburgh. He said: "There was nobody manning an office to deal with lost luggage.
"[I had to] scan the Menzies QR code, take their phone number and fill out the form online – the first time I had to go through that somewhat impersonal procedure, and this comes from someone who has flown throughout the world for 40 years.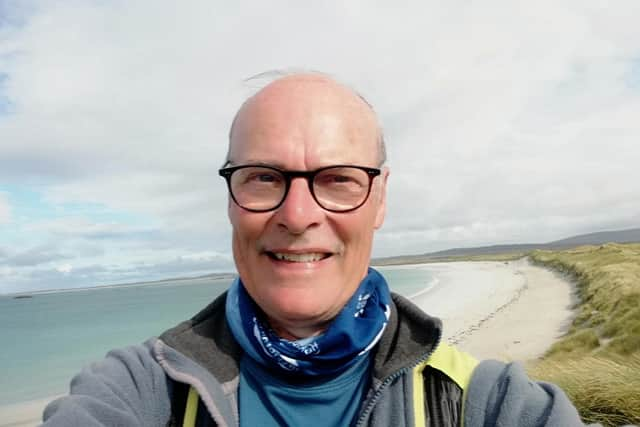 "Strangely though, there was no email acknowledgement that Menzies had received my completed form. I spent hours the next morning trying to get through to the Menzies number to find out about my lost case. All my cycling gear and clothing were in it."
However, Mr Lappin got more support from Swissport, which confirmed his bag had reached Edinburgh and gave him details of a courier firm, which delivered it in time for his return from the cycle trip.
He said: "I never did hear another word from Menzies at Edinburgh Airport, who were supposedly responsible for informing me of the whereabouts of my luggage. I got nothing from Menzies and gave up on contacting them.
"Hopefully, other lost-luggage travellers received better treatment and the saga they had to face didn't dampen their love for Scotland and desire to return."
Menzies Aviation senior vice-president UK Phil Lloyd said: "We are striving to uphold our high service standards, and we apologise to Mr Lappin for his experience. Edinburgh Airport continues to see an increased number of delayed baggage arriving from other airports.
"We understand the distress and frustration lost or misplaced baggage can cause passengers and are working hard to minimise the impact baggage delays have on people. We have introduced several new procedures, deployed additional resources and upgraded technology used at the airport to speed up the process of repatriation once bags arrive in Edinburgh."
Comments
 0 comments
Want to join the conversation? Please or to comment on this article.