Avanti West Coast handed long-term contract for West Coast Mainline after being declared 'back on track'
Train operator Avanti West Coast has been handed a long-term traffic for routes servicing Glasgow and Edinburgh
Transport Secretary Mark Harper said Avanti West Coast is "back on track" after struggling with reliability.
The proportion of its trains that are cancelled has been cut to "as low as 1.1% over the past year", the DfT said.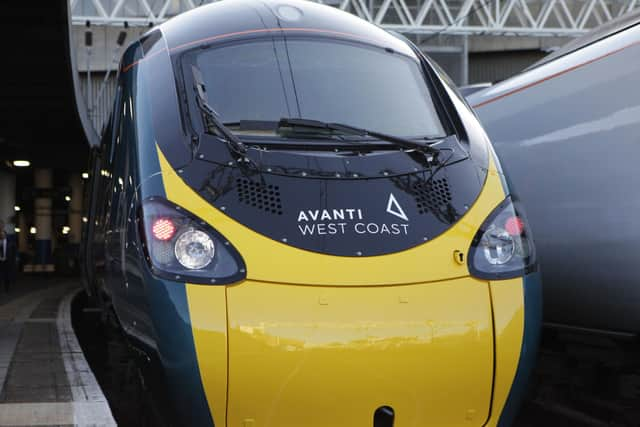 Its new contract, which starts on October 15, has a maximum term of nine years but can be terminated at any point after three years with three months' notice.
It comes after Avanti West Coast was handed two consecutive six-month contracts and ordered to develop a recovery plan aimed at addressing poor performance on vital routes, which was largely attributed to drivers refusing to work paid overtime shifts.
The operator runs trains on the West Coast Main Line between London Euston and Glasgow Central, with branches to Birmingham, North Wales, Liverpool, Manchester and Edinburgh.
It is a joint venture between FirstGroup (70 per cent) and Italian state operator Trenitalia (30 per cent).
Mr Harper said: "The routes Avanti West Coast operate provide vital connections, and passengers must feel confident that they can rely on the services to get them where they need to be at the right time.
"Over the past year, short-term contracts were necessary to rebuild the timetable and reduce cancellations.
"Now Avanti are back on track, providing long-term certainty for both the operator and passengers will best ensure that improvements continue."
Avanti West Coast's contract is under the West Coast Partnership (WCP), which also involves the company being the shadow operator for HS2.
FirstGroup chief executive Graham Sutherland said: "Our West Coast Partnership team has worked hard over recent months to deliver improvements for Avanti passengers, including an increase in the number of services in the timetable and high levels of reliability for customers.
"The new National Rail Contract agreed today will allow our team to use its expertise on further improvements.
"These include programmes to refurbish the existing fleet and to introduce new, more environmentally friendly trains, which will encourage more passengers to return to the network and help deliver the UK's decarbonisation agenda."
FirstGroup said the deal is a management contract under which the DfT "retains all revenue risk and substantially all cost risk".
The WCP will earn a fixed annual management fee of £5.1 million, with the opportunity to earn a variable fee of up to £15.8 million per year based on criteria such as punctuality.
CrossCountry's new contract can be terminated after four years and will run for a maximum of eight years.
Comments
 0 comments
Want to join the conversation? Please or to comment on this article.