Almost half of ScotRail inter-city fleet out of action because of 'regrettable' failure to equip them to cope with autumn leaves
Nearly half of ScotRail's inter-city fleet was damaged and out of action on some days in the autumn because of a failure to fit the trains with equipment to cope with slippery rails caused by fallen leaves, Scotland on Sunday has learned.
Repairs caused significant knock-on disruption to services in Fife because other trains had to be redeployed, while improvements to the fleet will take until late next year, according to a report obtained under Freedom of Information laws. Industrial action also delayed the trains being moved for repair.
An action plan has been ordered for remedial measures in an attempt to prevent further damage over the next two autumns to the trains' steel tyres which cover their wheels.
Scottish Rail Holdings (SRH), which oversees nationalised ScotRail for Transport Scotland, said it was "regrettable" that wheel-slide protection and sanders had not been fitted to the Inter7City fleet before they were introduced in 2018 – when the operator was run by Abellio – or subsequently.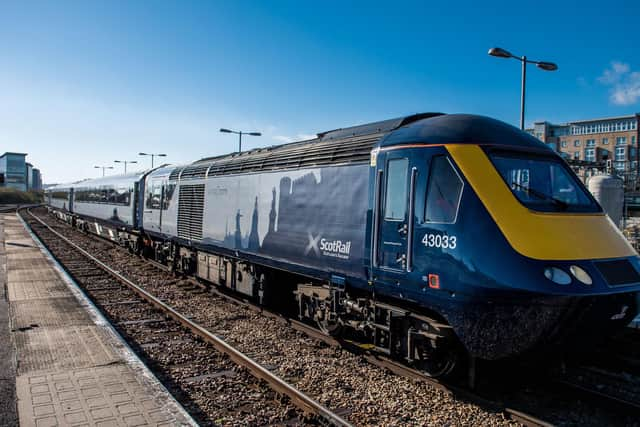 Sanders blow sand between the wheels and rails as the train brakes to improve grip, such as when they are slippery because of crushed fallen leaves.
The refurbished 40-year-old "High Speed Trains" (HSTs), which run between Edinburgh/Glasgow and Aberdeen/Inverness, had to be temporarily replaced by other trains. That triggered disruption elsewhere, especially in Fife, with some services cancelled and others overcrowded because they had fewer carriages than normal.
Transport minister and Fife MSP Jenny Gilruth said in November that passengers had "made their dissatisfaction with the ScotRail service clear", prompting her to postpone long-planned engineering work which would have halted all Fife-Edinburgh trains between Christmas and New Year.
The wheel problem is understood to have had a greater impact last autumn because more HSTs were in service than in previous years, partly because of a reduction in passenger numbers during the Covid pandemic.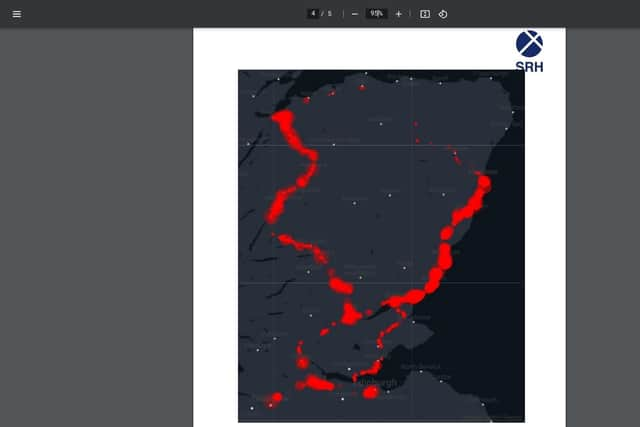 In a report to an SRH board meeting in December, chief executive Chris Gibb said: "It is regrettable that wheel-slide protection and sanders were not fitted at the time of HST introduction in 2018 and subsequently, and it will be late 2024 before this issue is addressed.
"On some days, up to ten of the 25 HSTs have been out of traffic with tyre damage, often waiting up to ten days for the complicated transfer of the power cars from Haymarket to Shields [depots in Edinburgh and Glasgow] for treatment on the wheel lathe there.
"The consequence of this is the use of Class 170 and 158 diesel multiple units [trains] in place of HSTs, and short formation [fewer carriages] or cancellation of their services, particularly in Fife where their operations are concentrated."
Gibb said Transport Scotland had requested a "fleet recovery plan" from SRH which would "concentrate on additional measures to mitigate HST tyre damage in the autumns of 2023 and 2024 prior to the installation of wheel slip protection and sanders".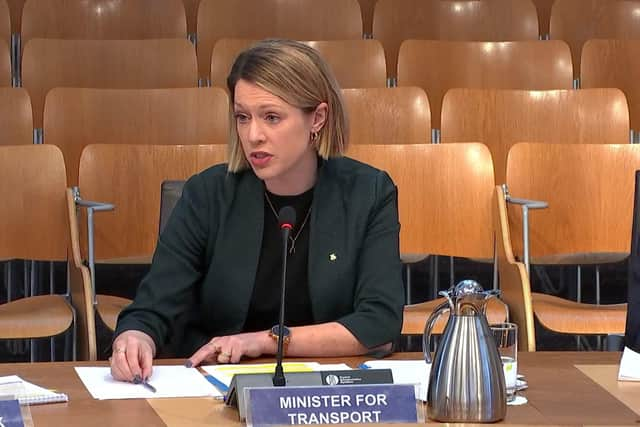 Transport Scotland said Abellio had failed to fit the equipment but the Scottish Government had now provided funding for ScotRail to do so.
Other routes affected by the disruption included the Far North Line between Inverness, Wick and Thurso. Ian Budd, convener of the Friends of the Far North Line, said: "The issues which resulted in so few HSTs being available for service last autumn caused the use of Class 158 trains based in Inverness to cover for them.
"The knock-on effect of this was that some of the Inverness-based trains were not available for their regular maintenance slot and then experienced minor faults which caused them to be taken out of service, resulting in cancellations on the Far North Line.
"The problem with this is that there are already so few services on the line that a single cancellation represents a 25 per cent reduction in that day's service."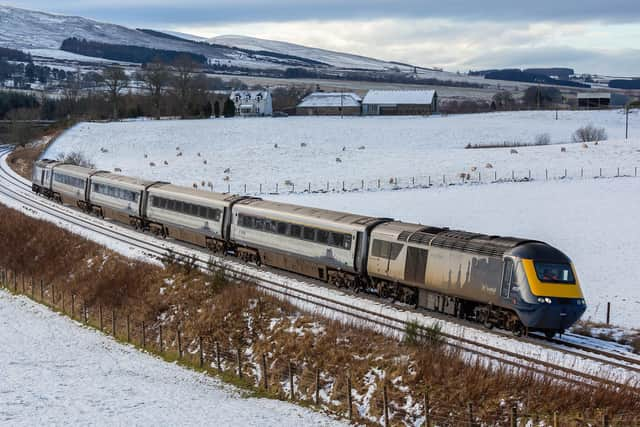 ScotRail said its HST power cars had suffered higher instances of wheel damage during "low adhesion periods" because their "wheel slip and slide system" had not been upgraded since they were built and were not as effective as those in newer trains. It also took longer to repair wheel damage.
The operator said the system was integrated into the trains' braking system, so it was not straightforward to replace or upgrade.
It said HSTs had never been fitted with sanders, which would require a lengthy design and installation process.
ScotRail safety, engineering and sustainability director David Lister said: "Each year, the weather creates challenging and difficult conditions, particularly during the autumn and winter months when leaves fall on the line and make the rails slippy.
"As a result, we've experienced a shortage of our high-speed Inter7City trains due to damage to their wheels during these periods of low adhesion.
"This has meant services operated by Inter7City trains being replaced by other trains within our fleet, cancellations, and services running with fewer carriages than planned, which has impacted our customers in Fife. We're sorry to anyone who has experienced disruption to their journey."
Kevin Lindsay, Scotland district organiser for train drivers' union Aslef, said: "The HSTs have served the British rail industry well over the years but they are past their best and it's time for the fleet to be replaced as they are becoming a financial liability and their continued poor performance is doing the people of Scotland a disservice."
Scottish Conservatives transport spokesperson Graham Simpson said: "This is deeply regrettable and it looks as though this oversight, cost-saving measure or bungling has and will lead to disruption for passengers until next year."
Neil Bibby, his Scottish Labour counterpart, said "ScotRail has an excuse for every season, but passengers deserve better than this year-round chaos.
"The SNP cannot stick 40-year-old trains on key routes and pretend to be surprised when it causes problems.
"We need a real plan to get rolling stock in Scotland up to scratch so passengers can have the modern, reliable rail network they deserve."
Comments
 0 comments
Want to join the conversation? Please or to comment on this article.