The airline will fly daily during the summer peak from June 2 with extended services continuing three times weekly into the winter season until January 8, 2024.
It is the first time that Air Canada routes will be extend into the winter months with plans already in place for the service to return in early spring 2024.
Air Canada flights from Edinburgh to Toronto will offer passengers flights on the Boeing 787 Dreamliner aircraft.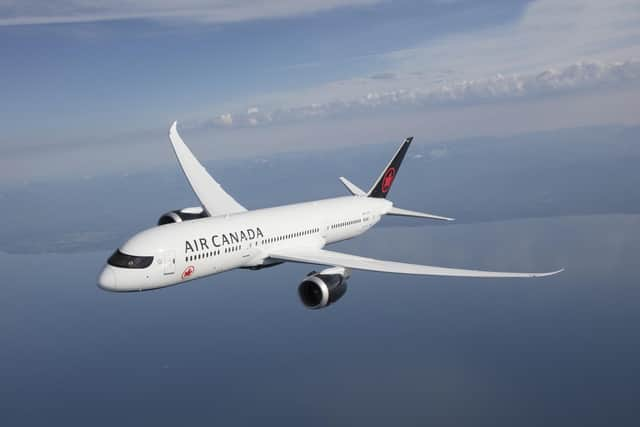 Stephen Gerrard, Air Canada's General Manager Sales, UK and Ireland said: "We are pleased to announce the return of our non-stop services from Edinburgh to Toronto.
"Our newly extended service from Edinburgh will not only provide our customers in Scotland with a direct link to Canada during both the summer and winter seasons, but also allow convenient onward travel options across North America. Customers can start planning ahead and book with confidence."
Kate Sherry, Chief Commercial Officer (Aero) at Edinburgh Airport said: "Extending this service into the winter months is very exciting for us and we are really happy to see Air Canada's confidence in the strong Edinburgh market through to January.
"Toronto is a beautiful city all year round and there is so much to do there for passengers who want to have that."
Air Canada, Canada's largest airline, offers more daily flights from the UK to Canada than any other airline.
Air Canada provides scheduled services directly to more than 180 airports in Canada.