Sir Ian Wood: "I hate the word boss"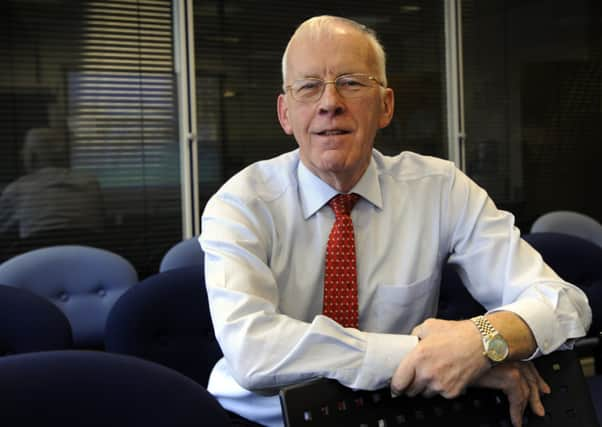 There have been two eureka moments in the life of Sir Ian Wood, the oil tycoon and philanthropist, the first occurring on a flight back from Houston in 1972.
It was then that Sir Ian realised that things in the North Sea would never be the same again.
Interested that his father's company, which ran a small fishing fleet and ship repair business in Aberdeen, might "get some work" out of new oil and gas opportunities, Sir Ian travelled to Texas with a small delegation of North East dignitaries and business people.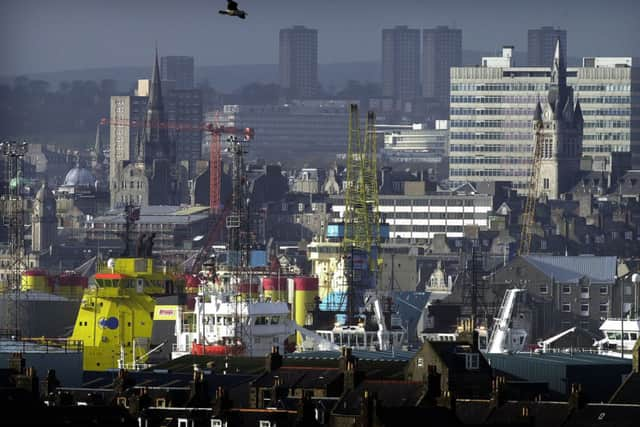 "I had no idea it was to alter Aberdeen, my life and the life of my employees," he said.
"I remember coming back on the plane and for the first time I realised this was going to be transformational, really transformational."
Sir Ian's second eureka moment came in 1995 at a Wood Group conference in Malaysia, when he first realised how far the company had grown. Today, the oil services firm employs 35,000 people in 50 countries.
Aberdeen topped the league table. Picture: TSPL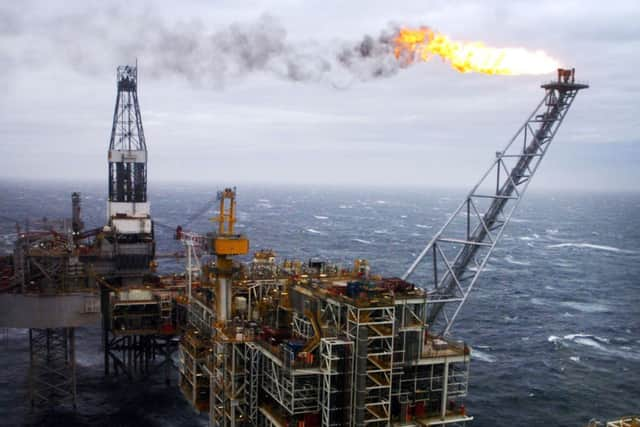 "When I left for the conference I had the view that Wood Group was an important company based in Aberdeen with tentacles around the world. When I got there I realised we had grown into a global company that it no longer had a centre. This was truly worldwide," he recalled.
Sir Ian, whose net personal wealth is valued around £2.2bn, claims he has never had such a potent moment regarding money and his ability to acquire it.
"If you wake up in the morning and you think you have made it, you should stay in bed. There are always new things to do. I have still got a bunch of ambitions and objectives."
This certainly would appear to be true. At 74, Sir Ian, who has three sons and a growing team of grandchildren, is getting better at at his work and life balance. He will now leave the office at 7pm, instead of around 8.30pm. His wife is happy about this, he says.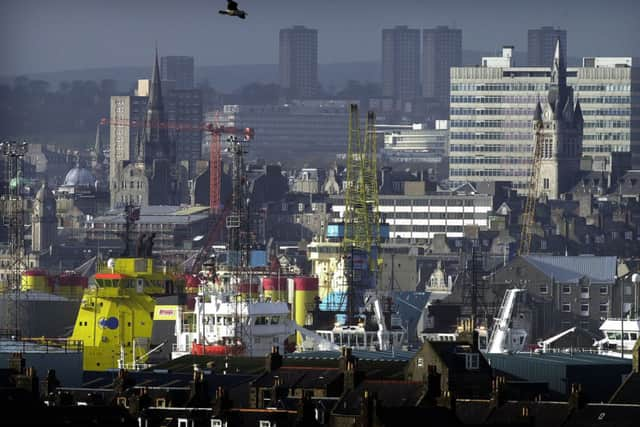 The Wood Foundation is now one of his main focuses. The family fund has committed around £65m to support projects at both home and abroad. In Sub-Saharan Africa, some 45,000 small holder tea planters have been supported to boost income through improved skills, better growing opportunities and investment in two new processing factories.
At home, 26,000 Scottish secondary school children have completed the Youth and Philanthropy Initiative to get engage young people in charitable works. A project to improve science teaching is to follow.
The incident occurred on a North Sea oil rig owned by BP. File picture: PA
The fund has also channelled £25m of his family fortune into new enterprise group One North East (ONE) which aims to diversity the economy of Aberdeen and its surrounds beyond the oil and gas years.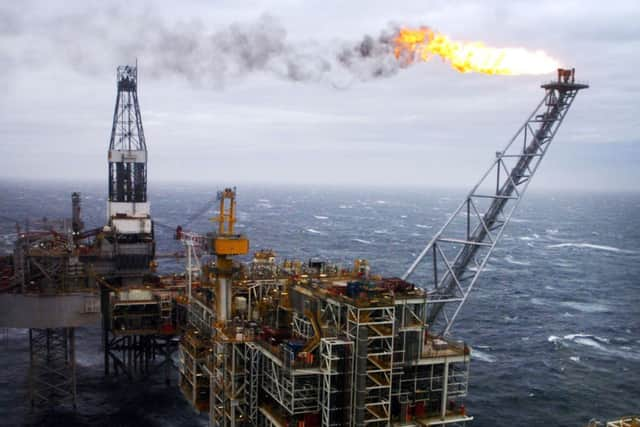 Some of the funding has gone into the creation of the Oil and Gas Technology Centre, a £360m project designed to keep oil services rooted in the Aberdeen area far beyond the North Sea production years.
"What we are trying to do is see if I and others can help the North East of Scotland see its way through the best of North Sea oil and past it.
"That is my nightmare, that we took it all for ourselves and have left nothing for future generations and I really worry about that," said Sir Ian, who stood down as chairman of the Wood Group in 2012.
Sir Ian believes he has been liked by his staff over the year - but he hates being called 'boss'.
"I think it is a horrible word. I think it is an old style term, boss means bossing. I don't think I have ever said to anyone 'you will do that because I am telling you to do it."
Of course, there have been challenges, the darkest being the Piper Alpha disaster in 1988 which killed 167 oil workers. The Wood Group lost 39 colleagues in the "unspeakable" tragedy which altered the industry for evermore.
One achievement he wishes he could tell his late parents of is the deal he struck with GE to sell Wood Group's well services division for $2.8bn in 2011, the biggest deal in the company's history.
Sir Ian believes there is no disgrace in earning money - as long as it is made in an "honest, fair and reasonable fashion.
"It is very important what you do with your wealth and I think people should be judged on do they do good with their wealth or do they just go an buy a couple of super yachts and aeroplanes and live a very high life."
Sir Ian does admit to love driving his Vespa, a past Christmas gift from his sons, on the roads around his country house in Perthshire.
He added: "By the time I die I will have given a lot of my money away, partly to my family but heavily outside of the family. My family have all benefited and that gives me great pleasure, I am really pleased about that
"I had no idea how wealthy I might become. It was never on my mind at all but now I see where I am, I am spending a reasonable amount of time making sure that my wealth is well applied."
Sir Ian travels to Africa once a quarter to examine the process of his team's tea planting ventures. It can be a difficult trip, he admits.
"When I go over I deal mainly with the farmers leader and it is a tough week, there is a lot of self interest and nepotism.
"I walked out of the board room and walked into the tent where around 80 farmers came to meet us and they were all singing.
The song, roughly translated, was about how the farmers didn't need to worry about the day to day survival, thanks to the Wood Foundation and family.
"It had a big impact on me. It was confirmation "hell, this is working'. That means an awful lot."
"We had an hour and a half allocated to speak to the farmers, there was a lot of stuff to speak about, but they wouldn't stop singing."
Perhaps when it comes down to the impact of Sir Ian Wood and the Wood Group, there is just an awful lot to sing about.