Remarkable stories of great Scottish explorers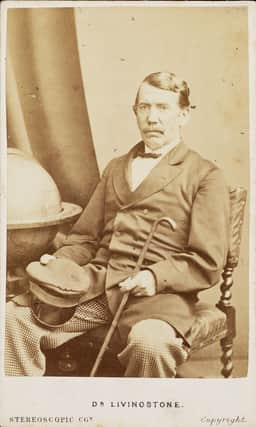 From the 18th century to the present day, Scotland has produced some truly remarkable explorers. Whether exploring the deserts of Africa or the icy wastes of Antarctica, these men and women have not been afraid to step out of their comfort zone.
One of the great explorers in Scotland today is Luke Robertson, who is the youngest Brit and the first Scot to complete a solo expedition to the South Pole unaided. The journey took 39 days and 8 hours, travelling a total of 730 miles on his own.Robertson told the Scotsman why he wanted to go on this dangerous journey. "Having an artificial pacemaker inserted at the age of 23 and going through brain surgery only a few years ago, my aim was to help inspire people to overcome challenges in their own lives – no matter how big or small - and to take the first step in achieving their own goals."As well as satisfying his own curiosity about the continent of Antarctica, Robertson also wanted to use this expedition to raise money for charity: "My goal was to raise money for Marie Curie, which is a charity that means a great deal to me from a personal point of view."
Luke Robertson during an expedition training course in Eastern Greenland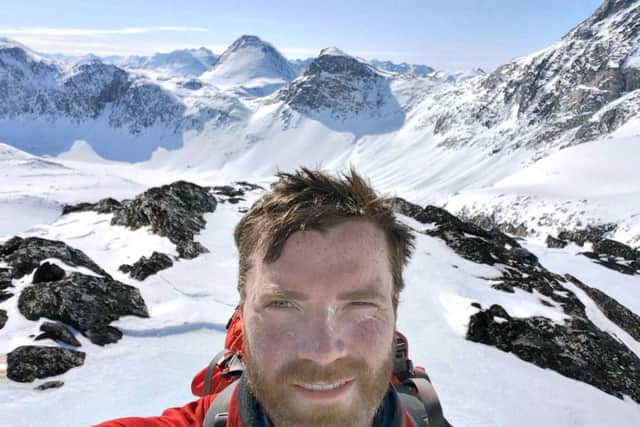 When asked if there are any skills or traits an explorer should have, Roberston responded: "Being curious about your surroundings and always asking questions, working hard before during and after any trip and being adaptable to any situation are pretty key, as is always remembering to demonstrate humility and respect to all those you meet and to your surroundings."However, at the end of the day, absolutely anyone can be an explorer and there really is so much on your doorstep - you don't have to travel to Antarctica or Alaska to get a dose of adventure; it's in the hills, the valleys, the rivers and the cities and everywhere in between."There have certainly been a number of Scottish explorers who have displayed the same curiosity, adaptability and humility as Robertson. To celebrate their achievements, here is a list of some of the most daring explorers in Scotland's history.Mary Moffat (1821-1862)
Moffat was the eldest of ten children, born to the Scottish missionary Robert Moffat. She met her future husband, David Livingstone, when she was a teacher at Kuruman in South Africa. The couple married in 1845, and a few years later, they went on their first expedition together across the Kalahari.On their Kalahari expeditions in 1849 and 1850, Moffat gave birth to two children, delivered by Livingstone himself. After a period of living in Britain, Moffat joined her husband again in 1858 for his Zambezi expedition.Dr David Livingstone (1813-1873)
Livingstone was born in Blantyre in 1813, and studied medicine at Glasgow University before becoming a missionary. Having arrived in Cape Town in 1841, he got married to Mary Moffat just four years later.In his explorations, he covered over 30,000 miles of previously unknown African territory. He travelled north through the Kalahari desert, west to the Atlantic at Luanda, and east via Zambezi to the Indian Ocean. It was during the Zambezi expedition that he saw Victoria Falls for the first time.When Livingstone died, his followers buried his heart locally, and carried his remains 1,500 miles to the coast, where it was taken by boat to be buried at Westminster Abbey.Andrew Geddes Bain (1797-1864)
Bain was a geologist, road engineer, paleontologist, and, of course, explorer, from Thurso. In 1816, he travelled to Capetown, and two years later married Maria Elizabeth von Backstrom.He and John Burner Biddulph travelled to Kuruman, then went further north to Dithubaruba in Bechuanaland, becoming the first Europeans to return safely from so far north.Later, he was employed as an engineer to construct a military road through the Ecca Pass, leading to his appointment as surveyor of military roads under the Corps of Royal Engineers in 1836. During this time, he built several significant structures, including the Fish River Bridge, the largest bridge in the country.Bain also discovered many fossil remains, and prepared the first comprehensive geological map of South Africa, which was published by the Geological Society of London in 1856.Mungo Park (1771-1806)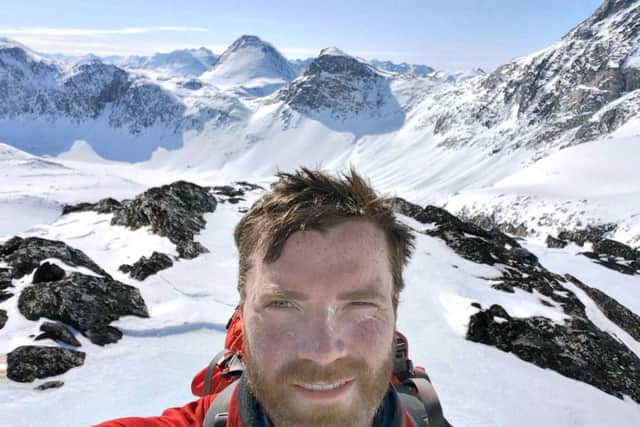 Park was born in 1771 at Foulshiels in the Yarrow Valley. He grew up as a neighbour of Walter Scott, and later studied medicine at Edinburgh University.His first taste of exploration was as a surgeon on board a vessel travelling to Sumatra in 1792. On this trip, he impressed his superiors so much that they made him leader of an expedition to the Niger. At the time he was just 24 years old.On the expedition to the Niger, he and his companions travelled 320 km to reach Pisania (now Karantaba in the Gambia). Crossing the upper basin of the River Senegal, Park was captured by Arab tribes and held for four months before escaping.He managed successfully to map the upper reaches of the Niger, before travelling to Kamalia. He was very respectful of the indigenous population and the landscape he was journeying through.Tragically, on his second expedition to the Niger in 1806, he and his companions were drowned, possibly after being attacked.James Bruce (1730-1794)
Bruce was born in 1730 at Kinnaird House, Larbert. He was the eldest son of a wealthy landowner, and was educated at Harrow and Edinburgh University. In 1753 he married the daughter of a London wine merchant, but, tragically, she soon died of tuberculosis.After his wife's death, Bruce set off on his travels through Africa. He journeyed from Cairo to the Red Sea through the desert, then went south to Gondar in Eritrea. He also travelled to Lake Tana, and the deserts of Sudan.At first, his findings were regarded as fraudulent, but as these lands were rediscovered, his observations were eventually vindicated.