Why the Scottish Government needs to launch a counter- disinformation strategy - Stewart McDonald
I can already see the tweets: 'Stewart's written his article again'. It's true that for the past few years I have been banging on about disinformation a lot.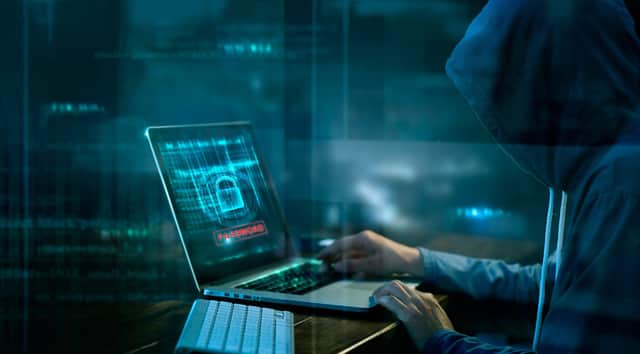 Disinformation is not a new phenomenon. It's one of many threats that all open societies face and Scotland is no different.
A whole range of non-military, hybrid threats from state and non-state actors have manifested themselves across Europe and the UK over the past few years.
Many of them were highlighted in the 2020 ISC report on Russia, the recommendations of which have been flatly ignored by the UK Government.
The report highlighted disinformation during political campaigns, exploiting poor financial governance structures such as SLPs and the broader influence of ill-gotten money from oligarchs on our political culture.
The ISC highlighted several attacks on our democracy. Disinformation was a big one.
Other countries are thinking more deeply about how to deal with this problem and yet our discussion here in Scotland is curiously, even uncharacteristically, mute.
That may well be because we haven't been subject to the sort of overt efforts that countries such as the USA, France or the Baltic states have been subject to.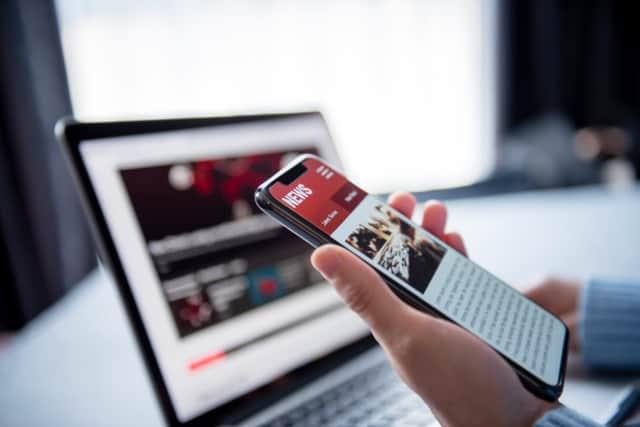 The Oxford Internet Institute's recent report on global disinformation tells us how the problem is growing in reach and sophistication. Democracies and tyrannies alike are spending millions of dollars worldwide on sophisticated disinformation campaigns both domestically and abroad.
They documented 48 countries where there is evidence of private firms managing manipulation campaigns on behalf of governments or political parties — up from nine in 2017.
Eighty-one countries use social media to spread disinformation — up from 28 in 2017.
This is way beyond political spin. These are well financed, sophisticated efforts to manipulate electoral outcomes, harass political opponents and drive societal divisions to breaking point – the insurrection on Capitol Hill being one example of what happens when it succeeds.
In Scotland we've been basking in a false sense of security that it couldn't happen here. It can.
My fellow politicians will tell you that there's an uptick in bot activity on social media. Accounts that have been dormant for years with quite literally zero activity are all of a sudden passionate about Scotland's constitutional future – and they're on both sides of the nationalist and unionist divide, tweeting the same things word for word and sharing the same dubious articles. Who's behind them?
Those behind AstroTurf influence campaigns aren't always in it to pick a side or to secure one particular outcome. Instead, it's often to create as much chaos, distrust and poison as possible. The issue doesn't matter, it's just about exploiting existing divisions.
Take one example from the USA, where fake Antifa protests were set up via Facebook in order to create a counter protest from white supremacists.
It worked, leading to armed vigilantes turning up to 'protect' statues that nobody was threatening – a lesson to those on the reactionary right who want to dip their toes in those waters.
Closer to home, just look at how the far-right have weaponised Govanhill – minutes from where I write this article.
The news that the convicted former deputy leader of Britain First intends to stand in the coming election in the very constituency that is home to Govanhill is no accident and should cause alarm bells to go off. Keep an eye on the social media traffic associated with that campaign.
But it's about more than social media and the internet.
Outlets such as RT, Sputnik and Press TV are well financed and experienced in sowing discord, promoting conspiracy theories and, more recently, undermining public health information about the pandemic and vaccine. Those who take their money should feel considerable shame.
The pandemic and the threat of vaccine disinformation has surely given us the wake-up call.
We can't go into an election without talking about this.
As Scotland's party of government, we carry a responsibility to lead the debate on countering disinformation, but it can only succeed if it's cross-party and reaches out to academics, civil society groups and the tech industry.
It requires a clear-eyed assessment of the disinformation problem in Scotland and a well-resourced national strategy to counter it and build strong media literacy and information resilience amongst our citizens.
It would need ministerial level responsibility and a wide consultation with experts, teachers, the tech industry, community and faith leaders and more. It also needs money, but should be viewed as an investment as important as health, education or policing.
I'd also like to see us appoint an ambassador for hybrid affairs – something that European countries such as Finland, Poland and Spain have already done.
A Scottish ambassador could work with the UK Government, international bodies and foreign governments to learn and share best practice.
You don't need to support independence to see that a senior Scottish Government official tasked with pulling in and sharing best practice on threats and vulnerabilities here in Scotland makes sense.
As one former UK national security figure, himself a committed unionist, told me, 'the answer to this doesn't always lie in Whitehall'.
This will feel new for Holyrood, but it shouldn't.
After all, the Scottish Parliament has often stepped in where Westminster won't. The recommendations in the Russia Report – a good place to start - shouldn't be any different, and if the UK Government won't implement them, then why don't we?
- Stewart McDonald is the SNP spokesperson for defence and the MP for Glasgow South.
Comments
Want to join the conversation? Please or to comment on this article.