Why Scotland's rural economy is bursting with talent and potential - Shona Robison
Scotland's rural economy is bursting with talent and potential. That was the clear message that cut through from my attendance at last week's Rural and Islands Parliament, which I was privileged to attend.
The rural economy is not just crucial to Scotland's national brand, it is vital to our national prosperity, with people working in businesses such as agriculture, forestry, fishing, and tourism helping contribute £39 billion a year to the economy.
The Scottish Rural and Islands Parliament – held over three days in Fort William – is a grassroots democratic assembly that this government is proud to support, and I was personally honoured to be invited to take part in a panel discussion and question and answer session.
The Parliament provides a platform for the voices of the people who live and work in our rural and island communities and I greatly valued the opportunity to meet with some of the 500 delegates who attended in person and remotely, to share views and listen to what people had to say at the only Parliament of its kind in the UK.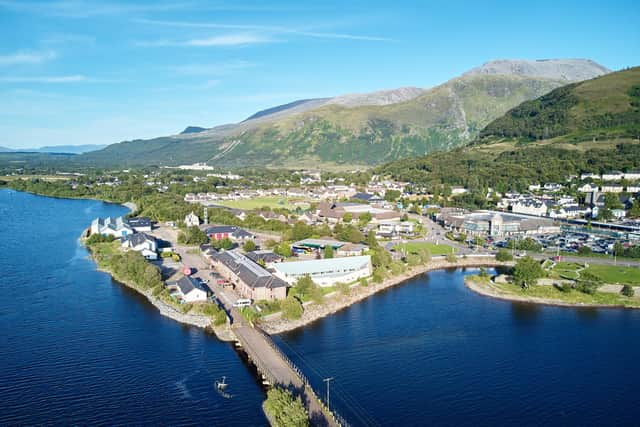 It is significant my colleague, Mairi Gougeon, Cabinet secretary for rural affairs, land reform and islands, attended the first gathering of the Rural and Island Youth Parliament. It is vital the voices of the future generation who also live, study and work in rural and island communities are heard and listened to. They need to know that their views matter too.
All the views aired by people at this fifth assembly of the Parliament are important as, ultimately, they will help inform policymaking and shape development of the Rural Delivery Plan, which will set out how all parts of the Scottish Government will deliver for our vision for Scotland's rural and island communities.
This is a key opportunity to take a fresh look at how we can work together to bring about change and address the issues that we face.
In listening to a wide range of views, the Rural Delivery Plan will cover issues such as land reform, better transport, access to housing, repopulation, digital-connectivity, and economic development, including a focus on skills and health and social care.
The plan will place a new focus on identifying any gaps in investment, reprioritising resources and will build on previous work, crucially the outcomes of the last Rural Parliament in 2021, to develop a Vision for Rural and Island Scotland and a framework for rural and island policy making.
Rural and island communities are still recovering from the pandemic, and there is no doubt the cost-of-living crisis is having a huge impact on people and businesses. Brexit's been a disaster – it was imposed on Scotland against our will and shows why we need to take our own decisions. It has resulted in food price rises, less money for public services, fewer people to work in Scotland's economy and fewer opportunities for Scotland's businesses and people – all of that is most acutely felt in rural and island areas.
Independent countries that are like Scotland – Norway, Denmark, Ireland – face similar challenges that we do, but they are still wealthier and fairer. With all our resources and talent available to us, we could be more like them, with a fair, green, and growing rural economy.
Delivering the rural plan is a priority and I was pleased to reiterate my commitment to publishing the plan during this Parliamentary session.
But the plan is one part of the jigsaw – it is people who make up the fabric of rural Scotland. As I have heard from my time at the Rural and Islands Parliament, they have the best ideas and solutions on how to improve their communities.
We will continue to listen – and discussions held at this assembly will play a key role for sharing ideas and solutions. Everyone who attended this week's event should be extremely proud of the important page they are helping write to create a strong, future vision of rural Scotland that works for everyone.
Comments
 0 comments
Want to join the conversation? Please or to comment on this article.