Scottish voices must lead the debate on Scotland's future, but I can send a highly relevant report from the English frontline. The message is simple – it is not just in Scotland that people want a better politics, and there is growing momentum to build it.
In four years as mayor, I witnessed something remarkable. Metro mayors are reshaping politics and energising regions across England.
In my patch, over just two years we built a £500 million renewal fund, invested massively in transport, started work to franchise buses and decarbonise housing, and created systematic support for worker ownership.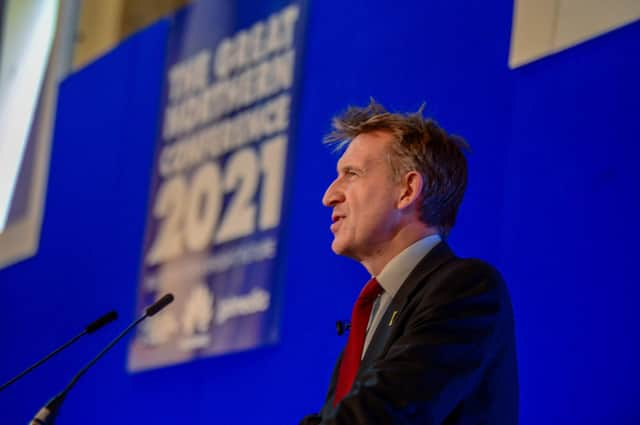 It's shifting the paradigm. When I was elected, turnout was 26 per cent. Now, 83 per cent of the people from areas that elected mayors in 2021 want them to have greater powers. Nationally, a clear plurality backs greater devolution.
The underlying desire for reform rivals that in Scotland. Almost 60 per cent of people in England agree our current system is unfit for purpose. In the North East, it's 79 per cent, against 66 per cent in Scotland. As Sir Keir Starmer highlighted, the call to 'take back control' is common to much of the UK, even if its expression varies.
Momentum is building for a fundamental shift, towards political structures that bring power closer to the people, help revitalise our democracy, and unleash regional and national powerhouses.
That will strengthen not only places like Yorkshire, but the whole country. Greater devolution can not only better hold the centre to account, but help drive reform within it, giving nations, regions – and voters everywhere – a fairer voice in Westminster.
Of course, we're not there yet. We need more, and faster, reform. The Conservatives, like the SNP, have deep centralising instincts. But even the Tories have expanded devolution – and most parties back some form of constitutional convention, as Labour did in its last three manifestos.
Powerful new proposals from Anas Sarwar, along with Gordon Brown's recent Commission, have put change firmly on the agenda for the next election. They include stronger devolution – crucially not just to regional and national, but also local government – and institutionalising the place of nations and regions in a reformed upper chamber.
The idea change is impossible is convenient for nationalists. But it flies in the face of the extraordinary evolution of the past few decades. People are being asked to irrevocably throw away the Union in impatience at changes which are already happening, even if slower than many of us might like.
Those bent on breaking up the UK also want us to see reform itself as irrelevant, to accept the caricature of an irredeemably Tory England against a progressive fringe. After 12 years of disastrous Tory rule, it's an understandable view. But it's fundamentally wrong.
Even in their exceptional 2019 victory, the Tories won less than 44 per cent of UK votes. Even just in England, even if we include the Brexit party, the right-wing share was still under 50 per cent – as it has been in every single election since the 1950s (when over 50 per cent voted Conservative in Scotland itself).
Broadly left-of-centre parties won a majority of votes in seven of 21 post-war UK elections – 19 if you include nationalist parties. The fact only nine produced non-Tory governments is why there is now growing momentum to reform the first-past-the-post voting system.
Nor is there much difference in underlying values. In England 74 per cent say income inequality is too high, just four points lower than Scotland. We share the same concerns about the NHS, jobs, the economy, the environment.
Great regions like mine refute the very idea of 'Tory England'. The progressive movement was forged here and across the UK. England and Scotland both played heroic roles, together.
That's why I believe that together, we can build a country worthy of our support. We can find a settlement that devolves power, and reflects the just desire of every part of the UK to build a better society on their own terms – but without losing the enormous strengths of solidarity, mutual support, minimum standards, and common community.
Nationalists and Tories are alike. Both prefer the seductive simplicity of division to the harder, messier, but ultimately worthier business of actually tackling our underlying problems.
I passionately believe in the value of the Union, with my heart and with my head. I believe in a wider community, in a British identity that complements rather than over-rides our other identities, in which not just every nation, but every region of the UK has its rightful place. But I know that Union will only endure if we strive to keep it worthy of its people.
My message is the will and momentum to do just that is present and growing in England too. What a tragedy it would be then, if rather than fixing the flaws that have divided us, we instead set that division in stone. Let's build something better instead.
- Dan Jarvis is the Labour MP for Barnsley Central and a former mayor of South Yorkshire.