Why Rishi Sunak's push to 'stop the boats' is not convincing voters, with no end in sight to migrant crisis
More than 1,000 asylum seekers are set to be housed at a former prison site in a move UK ministers hope will deter migrants coming to Britain.
The UK Government trailed the big announcement to friendly papers, and claim by only offering "essential living needs" migrants will be less inclined to come.
Announced by immigration minister Robert Jenrick on Wednesday, it's also been briefed migrants could be stored on accommodation barges or ships, despite no vessels having being acquired and no details about where they could be moored.
The policy forms part of a wider policy to "stop the boat", a pledge made by the Prime Minister, though crucially without a specific target or parameter to judge it against.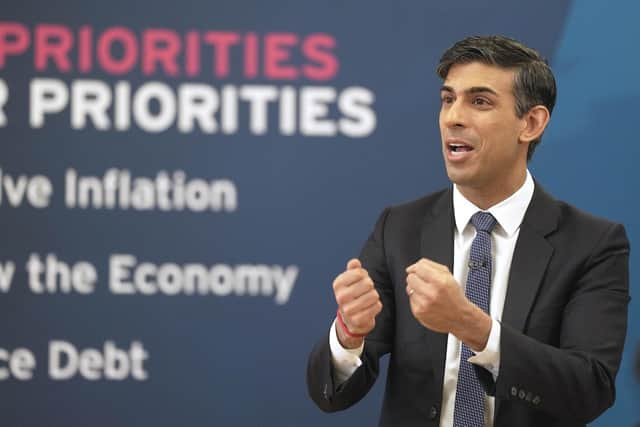 Despite this broader focus, it is not cutting through. While a priority for some voters, Omnisis polling found just one in five voters believe Mr Sunak's Government will "stop the boats".
Even fewer of his own MPs believe it, seeing it as red meat to the Tory right with the goal of looking to do something, without ever expecting it to work.
This can be seen in this latest announcement, which will apparently place asylum seekers in "repurposed barrack blocks and portacabins" to reduce the reliance on expensive hotels.
Announced by Mr Jenrick, not home secretary Suella Braverman, suggests a lack of confidence, which makes sense given the two local councils for the sites, at RAF Scampton and former RAF Wethersfield, have already vowed to fight the plans in court.
The Government knows there is no silver bullet to the issue, and so is scrambling for something, anything to act as a deterrent. So far the UK has paid the Rwandan government £140 million to process asylum seekers, though so far legal challenges have prevented any migrants being put on a plane to Kigali.
Even its Illegal Migration Bill, which is going through Parliament, is facing legal challenges, with numerous charities and human rights groups condemning it as illegal.
Small deals with France or announcing an intention to do something are one thing, actually finding a way to stop the boats is another. Mr Sunak has made this a key issue for his premiership, but even among his own party, there is little expectation this is going to work.
Comments
 0 comments
Want to join the conversation? Please or to comment on this article.