Why is Dominic Cummings leaving Downing Street? Political career of Boris Johnson's chief aide explained as he prepares to depart No.10 by Christmas
Dominic Cummings has previously said that he hopes to be "largely redundant" by the end of 2020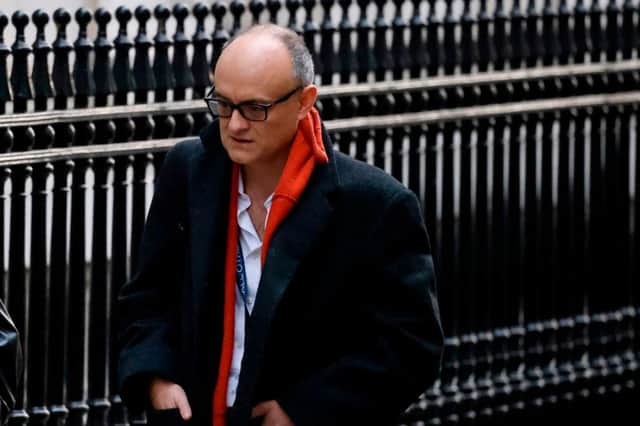 The Prime Minister's right-hand man has long signalled his intention to make himself "largely redundant" by the end of 2020.
His departure, or the fading of his role, would come ahead of the UK's departure from the European Union.
Confirmation of his exit comes amid a public spat between key aides in Number 10.
One of the most controversial figures in No 10, news of his departure came with the BBC quoting a Downing Street source saying he would be "out of Government" by Christmas.
Cabinet minister Grant Shapps said Mr Cummings "will be missed" but that he is not surprised the aide is departing, adding: "Advisers do come and go."
A Number 10 adviser told BBC that Cummings "jumped because otherwise he would be pushed soon."
Why is Dominic Cummings stepping down?
Transport Secretary Grant Shapps claims that Mr Cummings is departing due to the completion of his big projects of coronavirus mass testing and Brexit being "on the near-term horizon now".
Confirmation of his departure comes in the wake of in-fighting in the Prime Minister's inner-circle, however.
Mr Cummings said to be contemplating his own exit over the treatment of his political ally from the Brexit campaign, communications director Lee Cain.
Mr Cain had been offered the post of chief of staff but a backlash among Tories and the Prime Minister's inner circle ultimately led him on Wednesday to announce his departure from Number 10 rather than a promotion.
Conservative MPs urged Mr Johnson to use events to reshape the team inside Downing Street and reconnect with the parliamentary party, some of whom feel he has been "lost" to advisers over the past year.
Mr Cummings, however, has denied that the rift is the reason for his departure.
He said his "position hasn't changed since my January blog" when he wrote that he hoped to make himself "largely redundant" by the end of 2020.
Cummings' rise to political prominence came as part of Michael Gove's team, but it was his role as campaign director at the official Brexit group Vote Leave which boosted his public profile.
After the Brexit vote, Mr Cummings became a hero to many who voted to Leave, and he was hired by Boris Johnson as senior adviser at Number 10 when he became Prime Minister in the summer of 2019.
The appointment of the former campaign director raised eyebrows in Westminster, especially given he had been found to be in contempt of Parliament earlier in the year for refusing to give evidence to MPs investigating misinformation, and was a noted critic of the Whitehall machine.
This April, Mr Cummings was in the headlines when it emerged he had been present at meetings of the official Scientific Advisory Group for Emergencies co-ordinating the Government's response to the coronavirus pandemic.
Mr Cummings also drew criticism when he was caught breaking lockdown rules by visiting his parents' home in Durham while he was recovering from Covid-19.
The Lancet published a paper by University College London in August looking at the so-called Cummings effect, finding a "clear decrease in confidence starting on 22 May (when the story of his trip broke) and continuing to fall quickly in the days following".