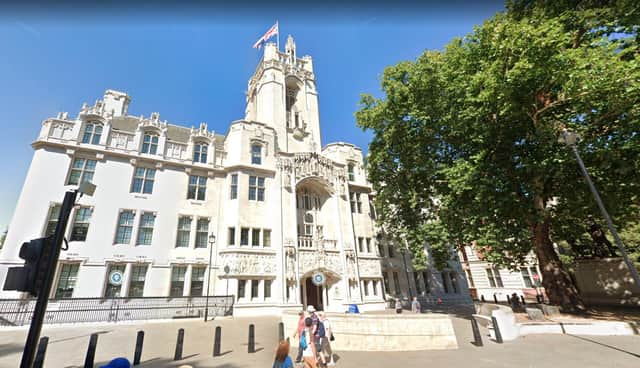 But some will be asking why the matter has been given over to the court in the first place, and why is the Supreme court so important?
What is the Supreme court?
The Supreme Court the last court of appeal in the UK for civil cases, as well as for criminal cases from England, Wales and Northern Ireland.
It is essentially the final stage of any attempt to overturn a legal decision made in any of those three countries.
Where is the Supreme Court?
The Supreme Court normally sits in Westminster, London, at the Middlesex Guildhall. However, it has also been held in Edinburgh City Chambers, the Royal Courts of Justice in Belfast, and the Ty Hywel Building in Cardiff.
Why has the decision on whether Scotland can hold an independence referendum been given to the Supreme Court in London?
Scotland is currently governed in the first instance by the UK parliament, with the UK Government claiming it alone holds the power over whether Scotland can decide if it wants to leave the Union.
The Scottish Government obviously feels otherwise, that only the Scottish people can make such a decision, and should be free to do so.
So with this impasse, the decision has now gone to the Supreme Court.
If the ruling goes in favour of the UK Government, will that settle the matter once and for all?
Don't count on it. The SNP has already pledged that in the event of being shot down, they will consider the next general election to be a defacto referendum. That is to say that they will use the number of votes for pro-independence parties as a clear example of Scotland's democratic will to leave the UK.
It's quite clear that the issue of independence can not just be swept under the carpet, and while a positive result for the Scottish Government will mean much celebration for supporters, a ruling in favour of Westminster is unlikely to see much jubilation by unionists, who know full well that this issue is only likely to grow and grow.