What is excited delirium? The pseudo condition used to defend some cases of police brutality explained - and what happened to Tony Timpa
With Black Lives Matter demonstrations pulling racial injustice and police brutality into sharp focus under horrifying circumstances, similar cases of excessive force from the past are being put under scrutiny once again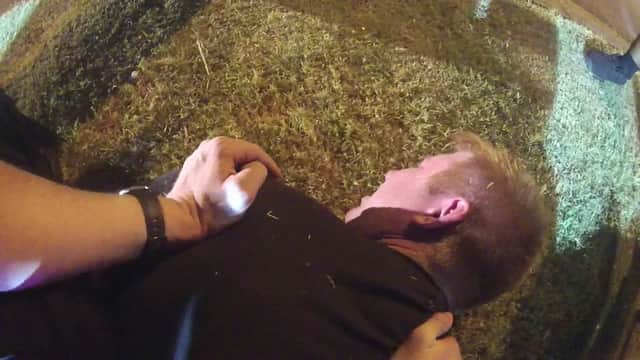 One such case is that of Tony Timpa, a 32-year old man who died in August 2016 as he was restrained by police in a Dallas parking lot.
Timpa was not black, but his case does have a link to that of George Floyd's, and the ongoing Black Lives Matter demonstrations happening around the world, or at least the events that catalysed them.
It's all to do with the phrase, "excited delirium".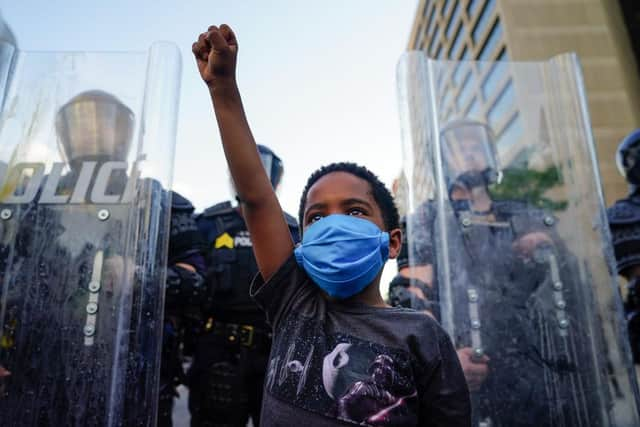 Here's everything you need to know:
The death of George Floyd – and the subsequent protests – caused uproar throughout the world, drawing attention back to the vast systemic racial injustices within society.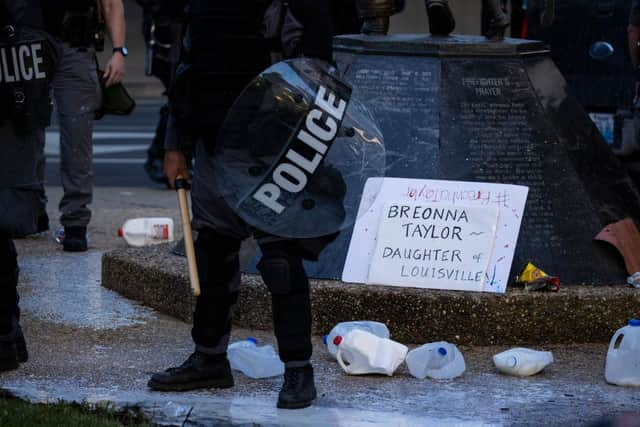 On 25 May, Floyd – an African-American man – was handcuffed and lying face down on a city street as white American Minneapolis police officer Derek Chauvin kneeled on the right side of his neck.
Chauvin's knee remained there for 8 minutes and 46 seconds, despite Floyd's repeated pleas of "I can't breathe" – 2 minutes and 53 seconds of that time occurred after Floyd became unresponsive. He died in custody.
The fallout from this most awful of racially aggravated events has been far reaching, with dramatic clashes between protesters and police forces across many American cities over the past week.
As racial injustice rears its ugly head once again, demonstrations have been seen in countries across the world, despite much of the planet still under some form of lockdown from coronavirus.
What will happen to the officers involved?
Prosecutors have upgraded the charge of one ex-police officer at the centre of the George Floyd case and for the first time charged three other officers.
Derek Chauvin, who could be seen kneeling on George Floyd's neck for over eight minutes, has had his charged of third-degree murder upgraded to second-degree murder.
The three ex-officers also involved in the arrest and death of George Floyd have all been charged with aiding and abetting second-degree murder and second-degree manslaughter.
"There's a high probability that one or more of the officers [in the George Floyd case] will assert excited delirium as a defence," Geoff Henley, a Dallas lawyer representing the family of a man who died in Minneapolis at the hands of police in 2016, told criminal justice publication The Marshall Project.
In the final moments of George Floyd's life, as he lay face down with Minneapolis police officer Derek Chauvin's knee on his neck, another officer at the scene asked if they should roll Floyd onto his side.
"I am worried about excited delirium or whatever," he reportedly told Chauvin.
What is 'excited delirium'?
Excited delirium is a controversial diagnosis, often used when people die in police custody.
Whether it actually exists is debated among experts and police forces alike, but people with excited delirium are said to be aggressive and incoherent, with "superhuman strength" imbued by their taking stimulant drugs such as cocaine.
Critics of the term have dismissed it as pseudo-science, a convenient excuse used to justify excessive police force
Critics argue that it's not a legitimate cause of death, with police using it as an excuse when arrests involve avoidable deaths, and say the term is disproportionately cited in cases where black and Hispanic men die in custody.
Could 'excited delirium' exonerate Derek Chauvin?
Two autopsies were carried out on George Floyd, one by Hennepin County Medical Examiner, and an independent autopsy which ruled Floyd's death to be the result of obstructed breathing.
Neither report mentioned excited delirium.
But how long could it take for Derek Chauvin and his accomplices to go to trial?
"In order to be thorough, this is going to take months, and I do not know how many," Minnesota Attorney General Keith Ellison said this week.
"It is better to make sure we have a solid case, fully investigated, researched, before we go to trial, than to rush it. It will take a while and I can't set a deadline on that."
Chauvin goes to court for the first time on Monday (15 June).
In August 2016, Timpa had called 911 to say he had come off his medication for schizophrenia and depression and needed help.
In bodycam video obtained by the Dallas Morning News, Timpa was pinned to the ground in a prone position with a knee on his back as he pleaded with police to release him.
"You're going to kill me!" he repeatedly shouted.
Three officers laughed and joked as they restrained Timpa on the ground for 14-minutes; as he became unresponsive with his face in the grass, officers joked that he has fallen asleep.
"Back to school! Come on, wake up!" one officer said, as another joked: "I don't want to go to school! Five more minutes, Mom!"
"The footage graphically depicts the needless death of an unarmed young man," the family's lawyer, Geoff Henley, told the New York Times.
In Timpa's case, one officer asked if they should turn him on his side; a medical examiner concluded Timpa's death was caused by a combination of cocaine and stress from physical restraint, "sometimes referred to as excited delirium syndrome."