What is cancel culture? Why 150 writers and academics including JK Rowling signed a letter condemning 'intolerant climate' for free speech
The letter came amid a debate over so-called cancel culture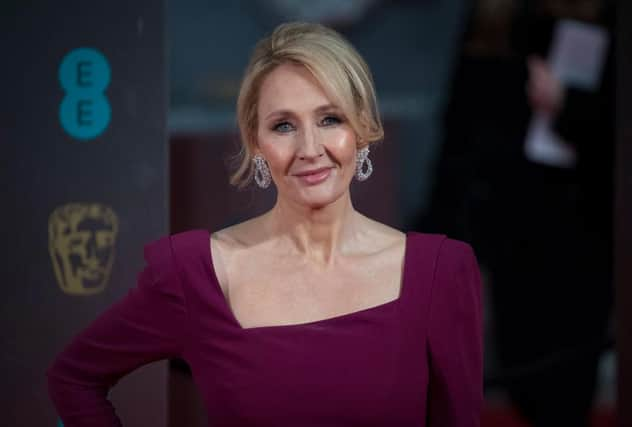 Over 150 high-profile signatories added their names to an open letter published in Harper's Magazine in July, that warns of an "intolerant climate" for free speech.
JK Rowling, Sir Salman Rushdie and Margaret Atwood were among the figures from the arts world who have signed the letter, which denounced what it called a weakening of open debate in favour of "ideological conformity".
The letter came amid a debate over so-called cancel culture, where public figures face criticism for perceived acts of offence.
And now, in his latest Red Hand Files newsletter, Australian musician Nick Cave was asked what he thinks of cancel culture, and responded by saying political correctness has an "asphyxiating effect on the creative soul of a society."
Here's everything you need to know:
While the letter never mentioned 'cancel culture' directly, many described it as an attack on the relatively new phenomenon.
Cancel culture is an extension of online shaming, and has become more prevalent in recent years as the world becomes ever more connected through social media.
Critics of cancel culture lament the speed with which people are ostracised by friends, followers and supporters for expressing views at odds with many of their fans.
It especially affects those with public followings and careers, who can find themselves boycotted following questionable or controversial opinions and behaviours; this can lead to declines in careers, fans and sales.
Sometimes, these transgressions could be legitimate mistakes, as people learn their way through an increasingly more inclusive society.
The letter in Harper's Magazine criticised the current state of public debate and the "swift and severe retribution" dealt out to any perceived wrongs.
It stated: "The free exchange of information and ideas, the lifeblood of a liberal society, is daily becoming more constricted."
"While we have come to expect this on the radical right, censoriousness is also spreading more widely in our culture: an intolerance of opposing views, a vogue for public shaming and ostracism, and the tendency to dissolve complex policy issues in a blinding moral certainty."
The letter did describe recent movements for social justice as a "needed reckoning", saying: "We uphold the value of robust and even caustic counter-speech from all quarters.
"But it is now all too common to hear calls for swift and severe retribution in response to perceived transgressions of speech and thought.
"More troubling still, institutional leaders, in a spirit of panicked damage control, are delivering hasty and disproportionate punishments instead of considered reforms."
It added: "Whatever the arguments around each particular incident, the result has been to steadily narrow the boundaries of what can be said without the threat of reprisal.
"We are already paying the price in greater risk aversion among writers, artists, and journalists who fear for their livelihoods if they depart from the consensus, or even lack sufficient zeal in agreement."
How has the letter been received?
Authors, academics and journalists signed the open letter, including US intellectual Noam Chomsky, feminist Gloria Steinem, and Matthew Yglesias, co-founder of liberal news analysis website Vox.
But some signatories have already distanced themselves from the document, saying they did not know who else would be involved when they put their names to it.
Author and trans activist Jennifer Finney Boylan apologised for signing, saying "I thought I was endorsing a well meaning, if vague, message against internet shaming".
Indeed, the response to the letter online was been mostly negative.
"Over 200 people, many of them writers, signed Harper's letter, yet no one seemed to call out excessive use of passive voice or lack of specific examples," said the New York Times' Jamal Jordan in a tweet.
Why has JK Rowling been accused of transphobia?
Harry Potter author JK Rowling is one of the letter's most prominent signatories, and her involvement follows recent controversy surrounding her statements comparing hormone treatment for transgender people to conversion therapy.
The controversy concerning the writer initially occurred after she responded to an article discussing menstruation products, taking issue with the phrase "people who menstruate".
In June, Rowling quote tweeted an article with the title: "Opinion: Creating a more equal post-COVID-19 world for people who menstruate."
Rowling took issue with the phrasing, tweeting: "'People who menstruate.' I'm sure there used to be a word for those people. Someone help me out. Wumben? Wimpund? Woomud?"
The tweet sparked criticism, with some users taking issue with Rowling appearing to define women as "people who menstruate".
Rowling's insistence that only women experience menstruation was criticised as being transphobic by Twitter users, who pointed out that her comments are "just not accurate".
She has since gone on to release personal essays about the subject, receiving backlash from fans and Harry Potter stars alike.