What happened to Joe Biden's son? Politician Beau Biden died at 46 – what his father said about him
Beau Biden played a large part in father Joe's presidential campaign – but just who was he?
The ceremony also signalled the end of Trump's turbulent single term which ended with the outgoing president being impeached for a second time.
But while Trump's presidency was beset on all sides by controversy and gaffes, it seems Biden too isn't immune to the odd slip-up here and there.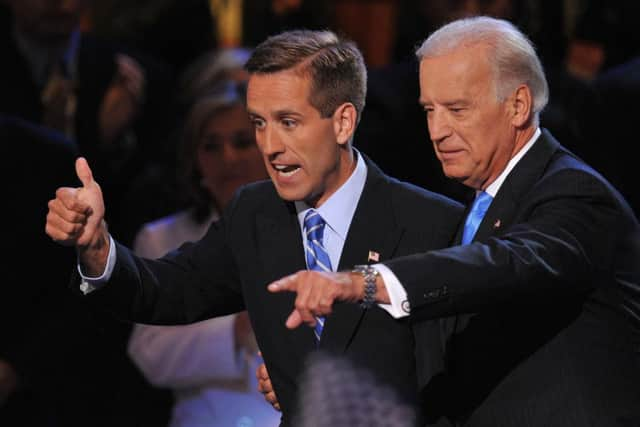 One of his most notable came on the day of the US election in November 2020, as Biden was hosting a campaign rally in Pennsylvania.
He seemingly confused his granddaughter Finnegan with his late son Beau Biden. "This is my son, Beau Biden who a lot of you helped elect to the Senate in Delaware," he said, placing his arm around his granddaughter's shoulder.
But just who is Beau Biden?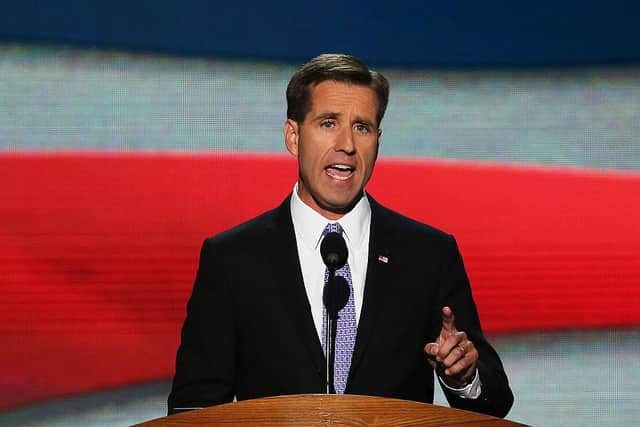 Here is everything you need to know.
Beau Biden is the eldest of three children from Joe Biden's first marriage to American educator Neilia Hunter, and was born in Wilmington, Delaware in 1969.
Following in his father's footsteps, Beau graduated from private Roman Catholic college prep school Archmere Academy, as well as Syracuse University College of Law.
From 1995 to 2004, Beau worked at the United States Department of Justice in Philadelphia, and following the Kosovo War in 1999, worked on behalf of the OSCE (the world's largest security-oriented intergovernmental organisation) to train judges and prosecutors for the local judicial system.
A politician and lawyer, Beau served as the 44th Attorney General of Delaware between 2007 – 2015, and was a Major in the Delaware Army National Guard, beginning his military career in 2002.
He died at the age of 46 in May 2015, after suffering with glioblastoma – the most aggressive type of brain cancer – for a number of years.
How has Beau helped Biden's campaigning?
Joe Biden, born in the blue-collar city of Scranton, Pennsylvania in 1942, was the oldest of four children, and lived a childhood influenced by a stutter, which he worked hard to overcome.
Throughout Biden's political career, his late son has played a large part in his backstory, providing evidence of a life of hardship and overcoming the odds.
In 1972, his wife and one-year old daughter were killed in a car crash and his sons, Beau and Hunter were seriously injured, but survived; Beau was just under four-years old, and suffered multiple broken bones.
At the 2008 Democratic National Convention, after Joe was nominated for Vice President of the United States, his son introduced him with a story of the accident that killed his mother and sister, and the parenting commitment his father made to his sons. Many delegates wept.
Tragedy would strike again when Beau Biden was diagnosed with cancer in 2013, and died two years later 2015.
In March 2020, Joe Biden mentioned Beau in a speech, comparing him to former South Bend Mayor, Pete Buttigieg, after Buttigieg endorsed Biden for the 2020 presidential election.
"I don't think I've ever done this before, but [Buttigieg] reminds me of my son, Beau," he said.
"I know that may not mean much to most people, but to me, it's the highest compliment I can give any man or woman."