Analysis: What does the shock North Shropshire result mean for the Conservatives?
Make no mistake: this is a shattering result for the Conservatives.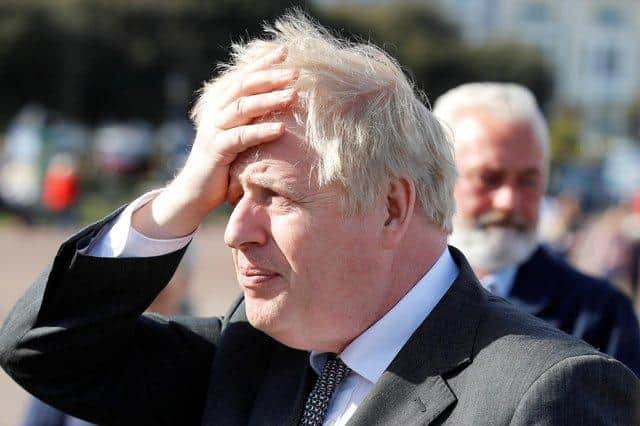 Helen Morgan overturned a Tory majority of almost 23,000 to seize North Shropshire for the Liberal Democrats.
Her own majority of 5,925 votes means there was an astonishing swing of 34.2 per cent.
To put this into context, the Tories have held the seat in one form or another for nearly two centuries.
It follows a deluge of bad headlines for Boris Johnson' s premiership, from the ongoing row over Christmas parties to the huge Tory rebellion over Covid passes.
Tory MP Sir Roger Gale said the by-election "has to be seen as a referendum on the Prime Minister's performance".
"One more strike and he's out," he told BBC Radio 4's Today programme.
Conservative Party chairman Oliver Dowden was more sanguine, insisting voters in North Shropshire were fed up and "wanted to give us a kicking" but it did not amount to a "sea-change".
Of course, the circumstances of the result were quite specific.
The by-election was sparked by the resignation of Owen Paterson, the local MP since 1997, who was found to have broken lobbying rules.
Tory ministers initially backed a bid to overhaul the standards system to prevent his suspension, but U-turned following a furious backlash.
But voters have sent a clear message. Tory MPs across the country will now be fearing for their seats.
If Mr Johnson is no longer seen as a winner, he's toast.
In Scotland, his party only has six MPs. Two have slender, three-figure majorities, including Scottish Tory leader Douglas Ross in Moray.
Mr Ross recently said the Prime Minister should quit if he misled parliament about a Christmas party at Downing Street.
He insisted he was "angry, annoyed and really disappointed" at a video of Number 10 staff apparently joking about a gathering.
It's hard to shake the feeling the Scottish Tories are increasingly angry and annoyed at Mr Johnson in general.
The political climate north of the border is different to that down south.
But the Tories are the second biggest party in Holyrood, and they will dread being tainted by association.
Comments
 0 comments
Want to join the conversation? Please or to comment on this article.