What do the latest polls tell us about the SNP slump and Labour revival in Scotland?
Indy supporters are leaving the SNP for Labour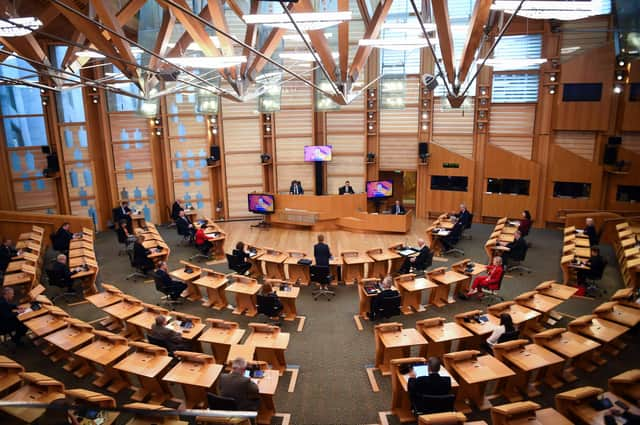 New polling suggests the SNP is losing the support of its key audience - those who believe Scotland is better off as an independent country.
It still puts the SNP as the biggest party in Scotland on 38 per cent - but it won't make welcome reading for First Minister Humza Yousaf.
That's because support for his party is continuing to dwindle, and is now two percentage points down on last month's polling estimates.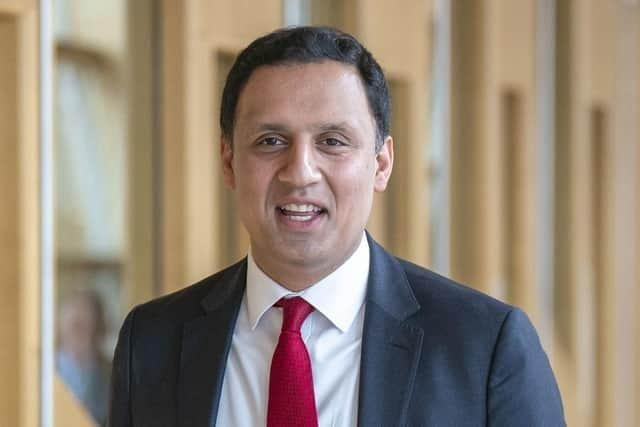 And if you're looking for reasons why the SNP is falling out of favour, you don't need to look very far. They have faced crisis after crisis in recent weeks, from the ongoing police investigation over party finances to issues with transparency which saw its communications chief and its chief executive resign from their roles.
Polling expert Mark Diffley says the only comfort for the SNP is their support hasn't fallen off a cliff edge. He said: "While this is down on six months ago, it is not continuing to fall and fall and fall, so maybe support for the SNP has now reached a plateau.
"But of course that is based on what happens next in the police investigation and the ongoing saga into party finances."
The SNP has always had a broad church approach to its politics - as long as you support Scottish independence, there was a place for you. But now a rift has opened up in the party over hot topic issues such as gender reform and highly-protected marine areas (HPMAs).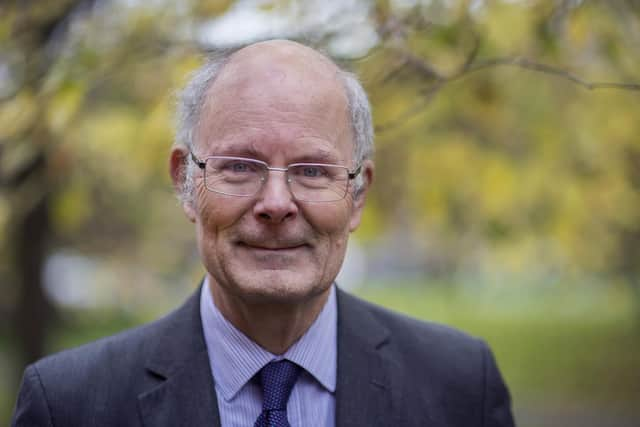 Some SNP MSPs voted against the Scottish Government's proposals for gender reform, including Ash Regan who resigned from her ministerial role to do so. And backbenchers such as Fergus Ewing, Alasdair Allan and Kate Forbes have spoken out against HMPAs in parliamentary debates.
Perhaps with so many public dissenters within the party, a broad church is no longer the case for the SNP and independence alone is not enough to hold the party together.
It is a different story however for Scottish Labour - its leader Anas Sarwar will certainly be happy with the polling. Not only does it predict Labour will win the next general election, it shows they are making up a significant amount of ground on the SNP.
And it shows Mr Sarwar is the most favourably seen party leader in Scotland, even slightly outnumbering the First Minister.
Polling expert Professor Sir John Curtice says a lot of support for Labour will be down to the fact the party has managed to avoid a PR nightmare in recent months. On top of the woes for the SNP, the Conservatives are haemorrhaging support because of the Partygate scandals and the disastrous premiership of Liz Truss.
Labour have opened themselves up as the alternative to sleaze, scandal and infighting - and the latest polling suggests that tactic is working.
But while all of this is going on, support for independence remains consistent. Around 48 per cent of people would vote Yes if a second independence referendum was held tomorrow. This suggests those becoming disillusioned with the SNP but still want Scotland to be an independent country are drifting over to Labour.
And with a second independence referendum unlikely to happen any time soon Andy Maciver, former director of communications for the Scottish Conservatives, says Labour won't mind too much if Yes supporters help them get the keys to Number 10.
If Labour do win the predicted 31 per cent at a general election they could end up winning around 15 seats in Scotland. Currently they only have one, Edinburgh South MP Ian Murray. That would certainly shake things up in Westminster as far as Scotland is concerned - there is a whole generation of young voters who have only ever known SNP dominance in the House of Commons.
Pollster Mr Diffley says these 15 Scottish seats could make the difference between Labour winning a majority in Westminster, or the difference between a slim majority and a comfortable one.
The big challenge now for Labour is how to keep these Yes supporters on side.
Mr Diffley adds Sir Keir Starmer, who has been spending more time campaigning in Scotland in recent months, will need to be very careful in framing how his party deals with the constitutional question. Labour is opposed to a second independence referendum, but that won't fly with these new supporters who want independence.
The party now needs to keep the momentum up in Scotland because in the world of politics, it is still a long time to go until a general election is held. They cannot rest on their laurels and think a boost in Scottish support is in the bag. During a recent visit to the Scottish Trade Union Congress conference in Dundee, the party's UK deputy leader Angela Rayner even admitted the party lost too many seats to the SNP in past elections because they became too complacent about winning in Scotland.
They also can't rely on people supporting them only because they don't want to give their vote to the SNP or the Conservatives.
And beyond a general election, Labour will also want to perform well at the next Holyrood election. This new poll, which was carried out by Survation for True North and first reported on the Holyrood Sources podcast, suggests Labour is on track to overtake the Conservatives as the second biggest party in the Scottish Parliament.
But given how close the margin now is between them and the SNP, the big question is how far can they take this increasing support. Anas Sarwar has never shied away from declaring his ambition to be the next first minister of Scotland.
And while the next Scottish election is still a long way off, that will be on the minds of everyone sitting in the Labour benches going forward.
Comments
 0 comments
Want to join the conversation? Please or to comment on this article.