Westminster misconduct: Labour suspend Geraint Davies, but issues go far beyond one MP
Labour has suspended MP Geraint Davies pending an investigation into reports of "incredibly serious allegations of completely unacceptable behaviour"
Another day, another MP suspended following multiple reports of unacceptable behaviour, with Geraint Davies now losing the Labour whip.
He is accused by two female MPs of touching them inappropriately, and there are also allegations of inappropriate behaviour from more than 20 Labour staff.
The party has said it takes these allegations seriously, labelled them "completely unacceptable behaviour", and he will now sit as an independent. But is that enough?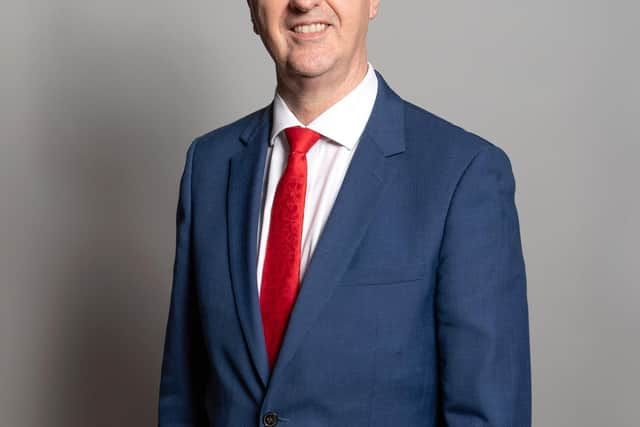 Once again the talk in Westminster is of who knew, how it happened, and why it's only coming out now. But also, among Labour staffers, there is talk of simply not trusting the party any more.
When Sir Keir Starmer came in, there was an overhaul of the Labour Party's sexual harassment procedures and its Code of Conduct on Sexual Harassment and Gender Discrimination, following a report by Karon Monaghan QC into how to make things better.
This is the act of a party seeking to deal with the issue, but again multiple allegations are coming out all at once, and only then is the party dealing with it.
It follows the case of Neil Coyle, who lost the whip over allegations of racism towards a journalist, but not because the party upheld a complaint of sexual harassment against him.
In that case, the charge simply lay on his file for a year, much to the chagrin of the woman he made feel unsafe. Since then, he has had the whip restored, the party happy to have him represent them.
On Thursday morning shadow immigration minister Stephen Kinnock insisted Labour's whips were "very alive" to the issue of sexual misconduct in Westminster, which would be easier to believe if they'd discovered this and suspended him, rather than it being revealed by a news site.
As it is, this is another incident of the media revealing misconduct in the party, just like this one did for Mr Coyle, and others did for the Tories Chris Pincher.
When it comes to the allegations being made public, Labour has acted quickly. But questions remain how they didn't know or act in the first place.