Westminster election: SNP choose policy convener and mental health campaigner to fight Falkirk seat
SNP members in Falkirk have selected who they want to stand as their candidate in the next UK general election.
This afternoon it was revealed Toni Giugliano had won the ballot of party members living in the constituency.
The mental health campaigner and SNP policy convener said he was "over the moon" at the result.
Following veteran politician John McNally announcing in the summer he would not be seeking reselection for the seat he has held since 2015, the SNP began a selection process for a new candidate.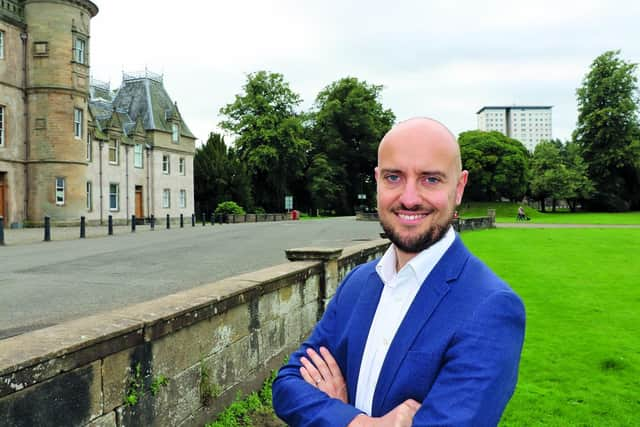 During his campaign to gain the support of local party members, Mr Giugliano said he was the SNP's "independence candidate" – having previously worked for Yes Scotland in 2014 where he set up Yes groups across the country.
Also in the ballot were two Falkirk councillors, Paul Garner and Gary Bouse, along with SNP staffer Michael Sturrock and Qasim Hanif, a member of the SNP's national executive and convener of the Scots Asians for Independence.
Thanking members for their support, Mr Giugliano said he was looking forward to working with the SNP administration on Falkirk Council, along with the MSPs for the benefit of the local area.
He said: "I'd like to thank everyone who supported me throughout my campaign, as well as all the other candidates for a robust and respectful contest.
"Looking ahead, it's clear Westminster has failed Falkirk and only an independent country will allow us to build better services to lift people out of poverty. I'm someone who can provide clarity that at the next general election an SNP vote can give us the power to tackle the cost of living crisis head on.
"We need power for a purpose not independence per se."
A raft of SNP candidate were announced today for the general election, expected some time next year.
Along with Mr Giugliano, they include former SNP MP Professor Stephen Gethins in Arbroath & Broughty Ferry, who will contest the seat held since 2005 by retiring MP Stewart Hosie.
Councillor Jacqueline Cameron, the deputy leader of Renfrewshire Council, was chosen to succeed current SNP Westminster deputy leader Mhairi Black when she stands down at the next poll.
Others selected are Lucy Beattie in Caithness, Sutherland & Ross; Annie McIndoe in Central Ayrshire; Brian Goodall in Dunfermline & Dollar; Johne Beare in Glenrothes & Mid FIfe; and Ross Clark in Hamilton & Clyde Valley.