While some Trump backed individuals were elected, the failure of high profile candidates and the emergence of Ron DeSantis as a real contender for 2024 saw a mixed night for the former president.
Trump famously backed some candidates over mainstream Republican options, and his influence was often deemed a key factor in their running. But how did they fair, and why may the outcomes of the midterm elections pose a problem for Donald Trump?
Early successes for Trump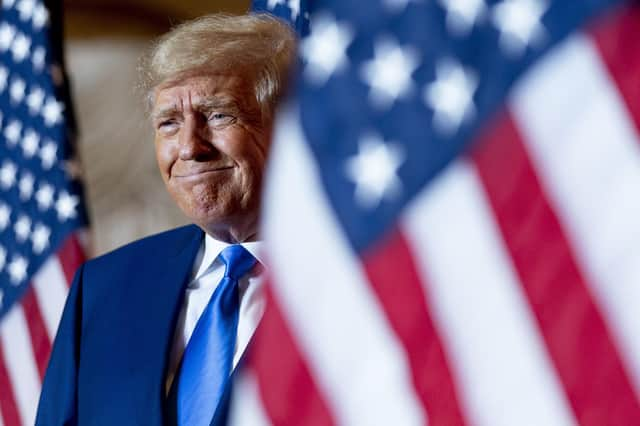 There were some earlier successes for Trump, with some of his backed candidates such as Ted Budd winning a comfortable victory over Cheri Beasley in North Carolina's Senate race while Katie Britt, running in Alabama, won her race. There were also wins for Trump-backed JD Vance in Ohio for the state's open Senate seat.
Despite the early success and the gains in the House of Representatives, however, the Republicans still found themselves down in the Senate race, with smaller gains than expected and some key states they struggled with in 2020 still on a knife edge. The red tide that many had predicted has since been dubbed by Democrats as a "red trickle".
High-profile losses for Trump backed candidates
Several prominent Trump-backed candidates lost in comfortable wins for the Democrats. Doug Mastriano lost in Pennsylvania, as did Dan Cox in Maryland. Trump backed House candidates J.R. Majewski, who took part in the January 6 insurrection, lost in Ohio, while Karoline Leavitt crumbled in New Hampshire and Yesli Vega lost in Virginia. Don Bolduc, who Trump endorsed in the New Hampshire Senate race, also lost heavily.
Momentum shifting in the Republican Party?
Trump had spent the past year picking and choosing his preferred candidates ahead of what many expect to be a third presidential run, with the former president expected to announce his candidacy on November 15. However, DeSantis has emerged as the alternative to many in the centre of the party. Having won Florida by a fraction of a per cent in 2020, his stance on transgender rights and Covid restrictions saw him gain a comfortable win in the historical swing state in the midterms. Perhaps more staggeringly, DeSantis was frequently targeted by Trump and urged not to run in 2024, with Trump branding him Ron DeSanctimonious. Brian Kemp also won Georgia while keeping Trump at arms length. The failure of these attacks to cut through to the voter from Trump will raise questions within the party – and perhaps show another route forward in 2024, especially given the mixed bag of results against favourable polling.