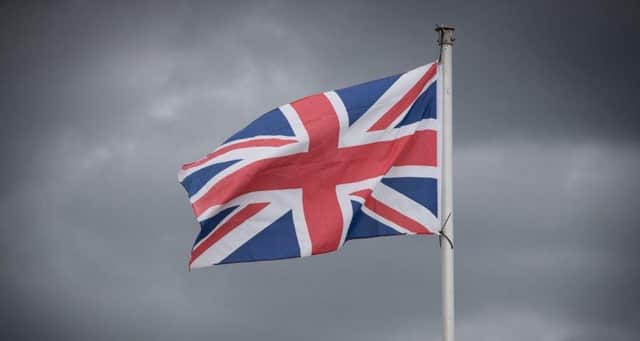 Our readers are divided on an issue that the UK Government claim will 'unite the nation'
Earlier in the week, a letter written to all councils by Housing, Communities and Local Government Secretary Robert Jenrick confirmed the Union Jack flag was to be flown on UK Government building daily, with claims it would 'unite the nation'.
The decision has been controversial in Scotland, but Culture Secretary Oliver Dowden backed the move, adding that 'the Union flag unites us as a nation', claiming 'people rightly expect it to be flown above UK Government buildings'.
We decided to ask our readers what their thoughts were on the UK Government's move – and it's fair to say opinions were split on the new guidance.
'The Union has achieved wonderful things together, it should be celebrated'
Indeed, many of our readers were in full support of the decision.
James Selway said: 'the Union has achieved wonderful things together, it should be celebrated. It's been going for 300 years. It's the most successful partnership in history.'
Paul Davis echoed this, saying: 'Scotland, England, Northern Ireland and Wales make up the Union and flying the flag is correct.'
Norah Peterson strongly backed the flying of the flag too, feeling it was a symbol of something Scotland had fought for: 'Many a good Scotsman fought and died for that union flag so it should be flown in their honour' she said, and Ann O'Brien agreed, saying: 'We are British and should be proud to fly our flag'.
June Docherty asked 'why can't they fly the union flag along with the Scottish flag side by side'? adding she was 'very proud to be British and Scottish' and that she 'has always felt we should be proud to fly the flag'.
Colin Harrison backed the new guidance too, saying: 'Totally agree with this proposal. Should have done this years ago, we are a United Kingdom after all', and Jan Steel added: 'Fly your nations flag with pride'
Robert Fleming, however, isn't sure the plan should be top of the government's agenda, commenting: 'Sorry, but with the pandemic one hundred and twenty six thousand dead, a shambles of a Brexit deal, and they come up with the idea to fly the Union Jack.'
Sue Greig doesn't see it uniting much either, adding: 'I don't think this is going to do anything to strengthen the union, as we're being TOLD what to do.'
Kerry Denis 'really cannot believe this is what the Boris Government is finding to be a most pressing issue at a time of a global pandemic', while Joyce Davis bluntly said: 'This flag has no meaning in my life'.
Fiona Murray also felt it would do the opposite of uniting the nation as she said: 'This is the sort of thing that pushes the union down our throat and makes Scotland want a divorce', while Caroline Brown Tunney is concerned is may cause more division, saying: 'Fly it, it will only incite more anger and make the people of Scotland feel even more aggrieved. In my opinion we don't need anything further causing division in Scotland.'
Robi Yanga Wilson was balanced, noting that he 'voted remain and wish we were still part of the EU – but I respect democracy'.
A message from the Editor:
Thank you for reading this article. We're more reliant on your support than ever as the shift in consumer habits brought about by Coronavirus impacts our advertisers.
If you haven't already, please consider supporting our trusted, fact-checked journalism by taking out a digital subscription.