UK's economy returns to growth after rebound in entertainment and transport
The UK's economy returned to growth in January, easing fears of an impending recession ahead of Chancellor Jeremy Hunt's spring Budget, official figures have shown.
The Office for National Statistics (ONS) said the economy grew by 0.3% in January, following a sharp 0.5% decline in gross domestic product (GDP) in December.
The biggest driving forces behind the growth came from sectors including education, transport, health, and arts and entertainment.
The services sector also grew by 0.5% in January after falling by 0.8% in December.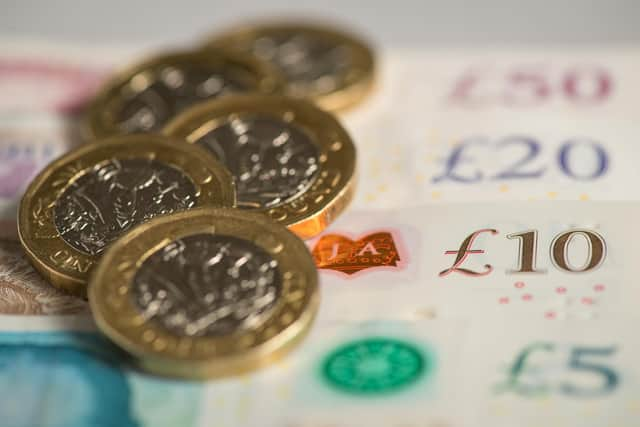 December's GDP figures were affected by several days of rail and postal strikes and also declining output in the entertainment sector, as the football Premier League took a break for the World Cup.
January's figure beat expectations with analysts predicting that the economy would eke out 0.1% growth in the month.
ONS director of economic statistics Darren Morgan said: "The economy partially bounced back from the large fall seen in December.
"Across the last three months as a whole and, indeed over the last 12 months, the economy has, though, showed zero growth.
"The main drivers of January's growth were the return of children to classrooms, following unusually high absences in the run-up to Christmas, the Premier League clubs returned to a full schedule after the end of the World Cup and private health providers also had a strong month.
"Postal services also partially recovered from the effects of December's strikes."
In response to the latest UK GDP data, Chancellor Jeremy Hunt said: "In the face of severe global challenges, the UK economy has proved more resilient than many expected, but there is a long way to go.
"Next week, I will set out the next stage of our plan to halve inflation, reduce debt and grow the economy – so we can improve living standards for everyone."
Shadow chancellor Rachel Reeves said: "Today's results show our economy is still inching along this Tory path of managed decline.
"People will be asking themselves whether they feel better off under the Tories, and the answer will be no.
"But this is not a new trend. 13 years of Tory failure and wasted opportunities have left growth on the floor and our economy weakened."
Foreign Secretary James Cleverly has said ministers would like to see "greater" economic growth than the 0.3% recorded in January.
He told Times Radio: "I remember it wasn't that long ago we were predicted in a heavy recession. Of course we'd like to see greater growth figures than that but there are huge international economic headwinds.
"The Russians' illegal and unprovoked invasion of Ukraine has pushed up fuel prices, pushed up food prices, these are all having a dragging effect on the UK economy."