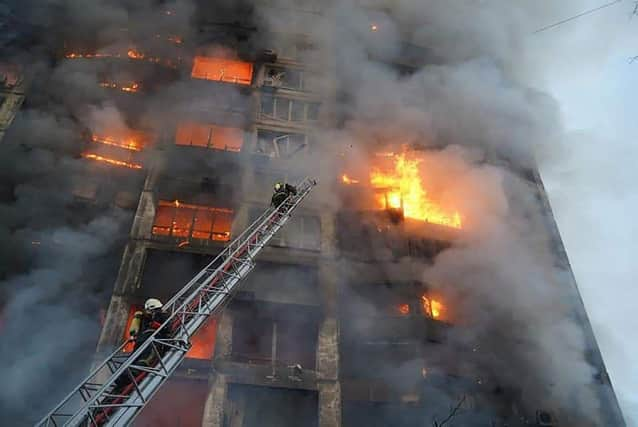 Ukraine conflict: Kyiv residential buildings hit by Russian strikes
A number of residential buildings have been hit by Russian strikes in the past 24 hours.
At least two people have been killed in an attack on an apartment block in the city according to emergency services.
According to Western intelligence reports, the majority of Russian media advances into the country have stalled.
"They have already begun to understand that they will not achieve anything by war."
The president also addressed Russian troops directly, saying: "If you surrender to our forces, we will treat you the way people are supposed to be treated."